Oh my goodness, Thanks to Mrs.
Amanda
I've been tagged to do an old school Myspace survey! Taking it back y'all! haha! So this survey has me looking back at my old Myspace profile to get some info in on it but it has been years since I've logged on! And unfortunately I had taken everything down before locking myself out of it so this survey tough but luckily I do still have my Photobucket account which still has all the old photos I used to post!
Let's go back!
I did see that comments still show up on my old page, so I had to dig deep to see if there was anything good, sure enough, there are comments from David from 3 years ago all the way until the first time we started talking! uhhhmazing! Talk about awkward flirting stage where all you do is insult one another and giggle it out! So back then this is what we were looking like: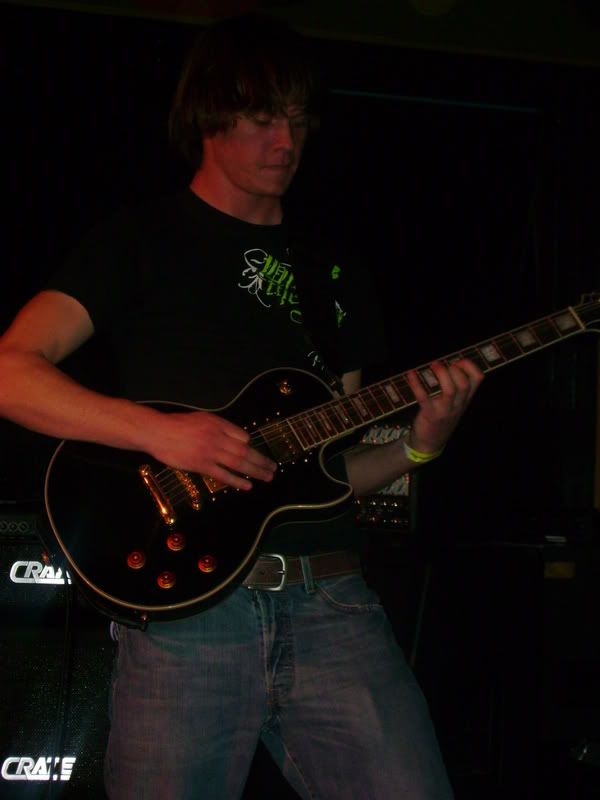 Hello there shaggy stud! ;)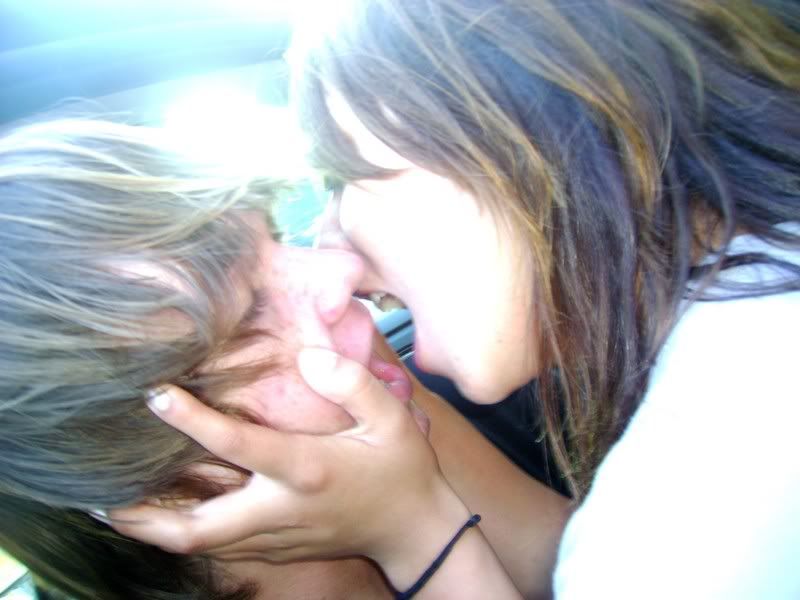 .... ummm... ha... Us being creepy little "hardcore" kids. Oh yes, we were...
He took me to see the sunrise at our spot on the beach!
This is me trying to be all whimsical cool. ;)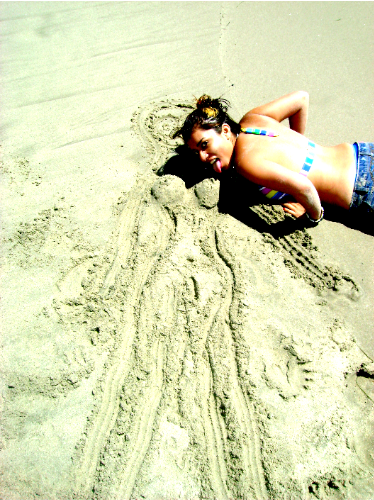 Oh the joy and carelessness of being 16.
No one told us black was not in...
Me and my bestie watching David play!
while in advance dance
what my room used to look like. What do ya know? Johnson is still with us! The monkey David gave me 4 years ago!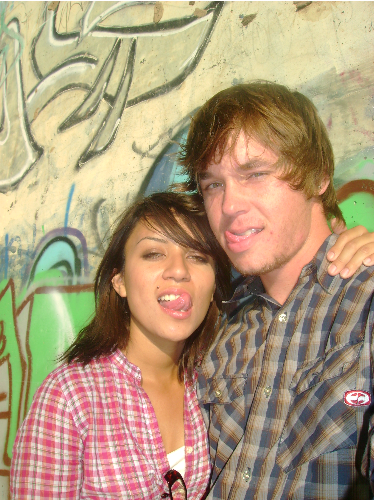 No shame in saying I got my upper lip pierced at 18. Now I'm left with a dumb hole.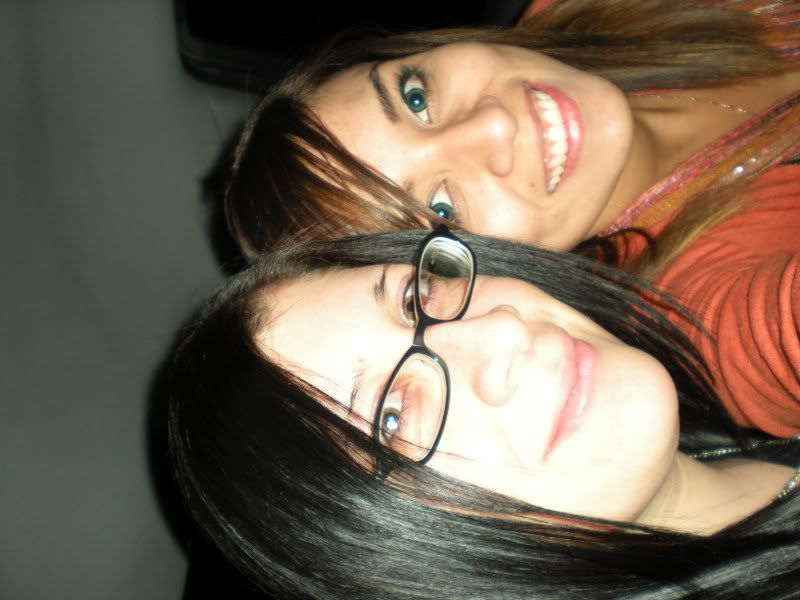 Me and my friend Sara, who just delivered her baby by the way!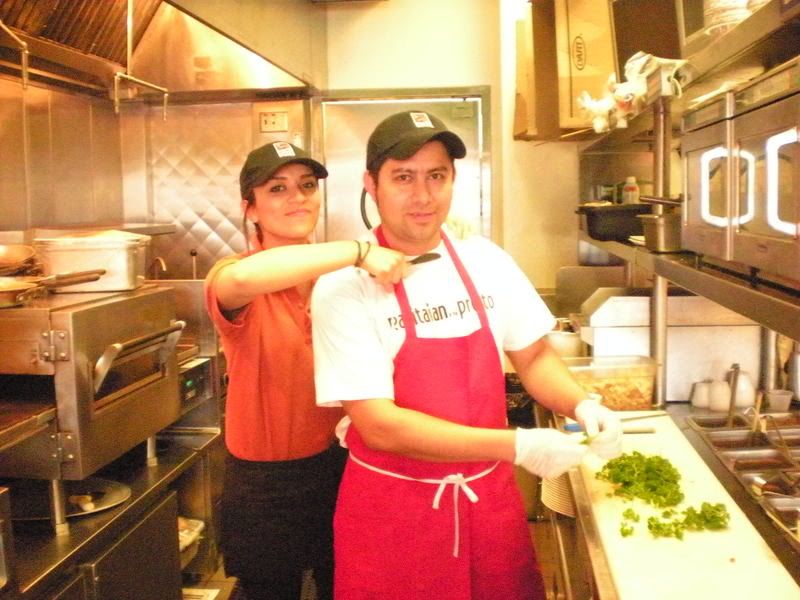 I was violent. =) At my old job Presto Pasta, totally my preggy craving now!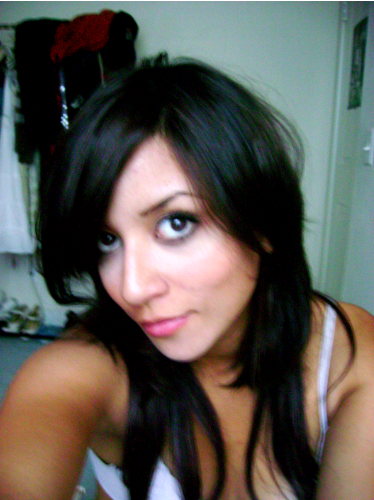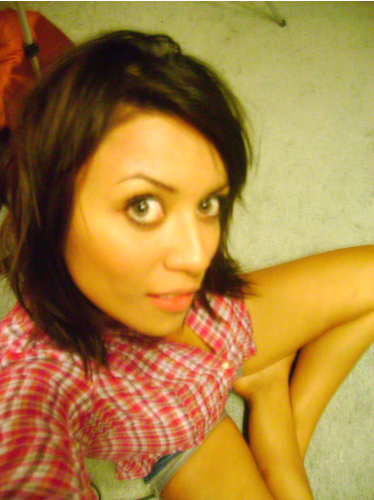 Oh how I miss being a size 2 and wearing contacts!

Alright so those are all pics that I remember having on my profile. Crazy how time flies aint it?!
Basics:
Name:
Susie
Birthdate:
September 13
Birthplace Location:
Santa Barbara, CA
Where You Live Now:
Fillmore
How many siblings do you have?
1 Brother
Are You the oldest, middle or youngest?
The cute youngest ;)
Do you wear glasses or contacts?
glasses here and there and from time to time color contacts for fun.
Do you look like your mom or dad?
I guess like my mom, but have a lot of my dad's traits ~hair,height, skin
How tall are you?
5'3"
Would you change your height if you could?
Maybe add a couple inches, but I enjoy being "Fun Size"
What color is your hair?
Light brown.
Have you ever dyed it?
Um, duh, only like 1,2,3,4 5677889999678i679060x!
Put highlights in it?
Oh yes
What grade will you be going into?
Mommy Grade. =)
Are you excited ?
hmmm aren't you?
Your Home
How long have you lived in the house you're living in?
It's an apartment but now for 7 1/2 months
Do you like it there?
Sure, it's cute
Do you have a lot of trees by your house?
Not really
How many floors or stories is your house?
The apartment building is 2 but we are on the bottom floor. We only have 4 neighbors, I like them. =)
How many rooms?
One bedroom, one dining area and living room and kitchen
Do you like your bedroom?
Yes, need more closet space but yea I like it
Describe your room:
White walls, white bedsheets, light wood bedroom set.
What color is the carpet in your bedroom?
Tan
Do you have your own bathroom or do you share it?
Share it with my husband
Do you have a TV or computer in your bedroom?
No but lately I've been watching Desperate Housewives on Netflix and bring the Laptop in .
Your Hobbies/Activities/ Favorites:
What is your favorite sport to play? To watch?
I love playing catch (football or baseball) to watch I enjoy dance (So You Think You Can Dance) and yes it is a sport people!
Do you collect anything?
Yes! Movie stubs! I even have the original Titanic , Pearl Harbor and Finding Nemo stub! I have all of the ones I've seen since!
Do you prefer to watch TV or a movie?
I'm a movie girl
What's your favorite TV show?
Just started watching Desperate Housewives and I love it! I always thought it was an "old lady drama show" but oh man was I wrong! Its awesome!
Favorite movie?
The Notebook, Superstar, Mean Girls, Finding Nemo, Wizard of Oz
What's your favorite kind of music to listen to?
Christian, Hip hop, soft rock, Indie,... idk w/e is on now.
Have you ever been to a concert?
Si! I love Concerts!
Who's your favorite band/artist:
I have plenty! It was Relient K for a long time!
Have you ever been to their concert?
Yes!
Do you have an Ipod?
a who? J/k yes but I like my iphone best.
What's your favorite thing to do on a rainy day?
Crazy but I love being out in the rain! Taking pictures, walking, playing. Inside I like to cuddle with the windows open and watch movies with David.
Do you like to read?
Yea but I have to be in the mood.
What's your favorite sports team?
uhhh we're not too big on sports in this family.
Have you been to a professional sports game in the past 2 months?
It's been a couple years
Who is your favorite athlete?
Channing Tatum! oh wow ha sorry wrong question ;)
Your Future:
What will you be doing 2 weeks from now?
Growing a human and you? ha
What about 2 months from now?
My baby shower, thanksgiving and PREPARING!
2 Years?
Holy moly I'll be a mother of a toddler! Hopefully I'll be able to say we went to Ireland as a family!
Where are you going to college?
When I do go back I'd like to attend Azusa University
What will you be majoring in?
Anthropology/ Social Sciences
What job are you hoping to get when you get out of college?
A National Geographic Photographing Job! ~ dreaming big!
What age is a good age to marry at?
I got married when I was 20 and that was amazing because David and I had been together for so long. I'm happy. =)
Where would you like to go on your honeymoon?
The Dominican Republic was so pretty and Unique!
How many kids do you want? How many boys? Girls?
Ha 4! But we'll see how little Noah does us! lol I'd like maybe 3 boys and one girl? eh I don't know. I'd like twins!
Where do you want to live when you are married?
I like where we are now.
Where will you be spending your next birthday? How old will you be turning?
oooooo I don't know but hopefully somewhere fun! I'll be turning 23!
When is a good age to retire? What do you want to do once you've retired?
Hmmm ... I always think old when I hear Retired. But I guess by the late 30's ? When we retire, we will def be full time travelers! Theres a crazy year long cruise that goes all around the world! I plan on doing that!
Hope you Got to know me a little bit more! Since I was Tagged I'll be tagging 5 More but anyone feel free to join in ! It's All for fun!
1. Kelley from
Team Gilster Blog
2. Joanna from
Running on Sunshine Blog
3. Fran from
The Jenkins Family blog
4. Kim from
A Pile of style
5. YOU!