Yesterday was gross. I mean, it was HOT here in Fillmore.... It's been hot all week and David and I finally decided to do something about it other than stay home and bake. So we went to the beach! =D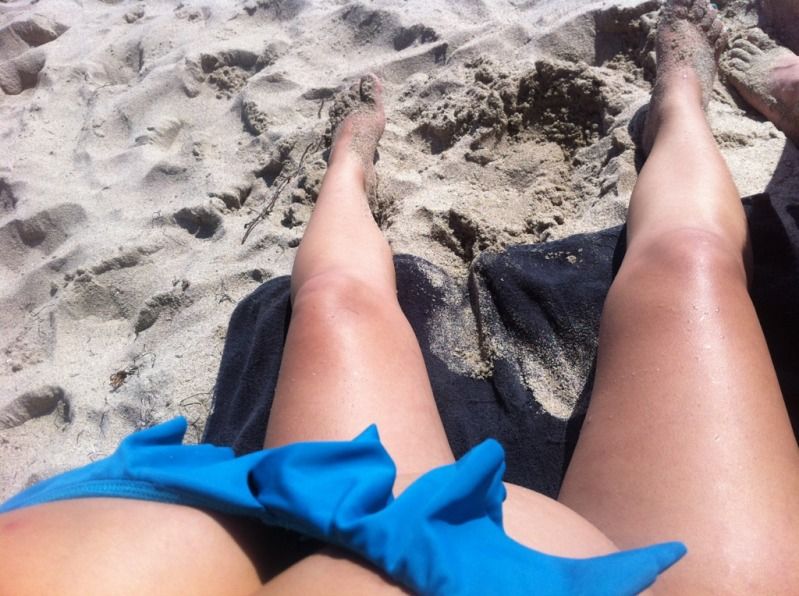 Plenty of lady lumpin around here... oh well.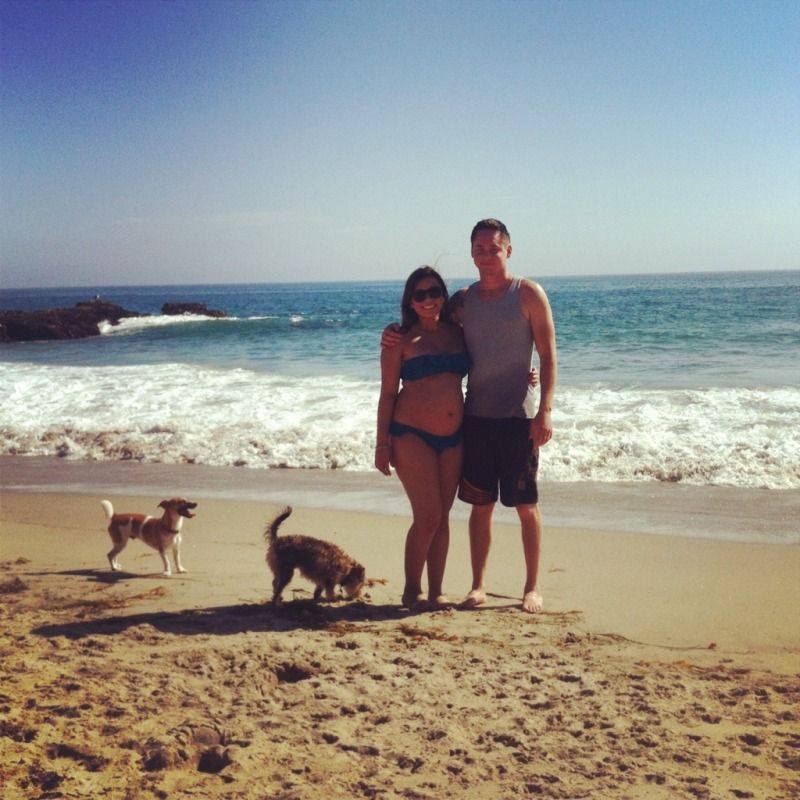 By far the best family portrait yet! Except for Cosby's random girl pal.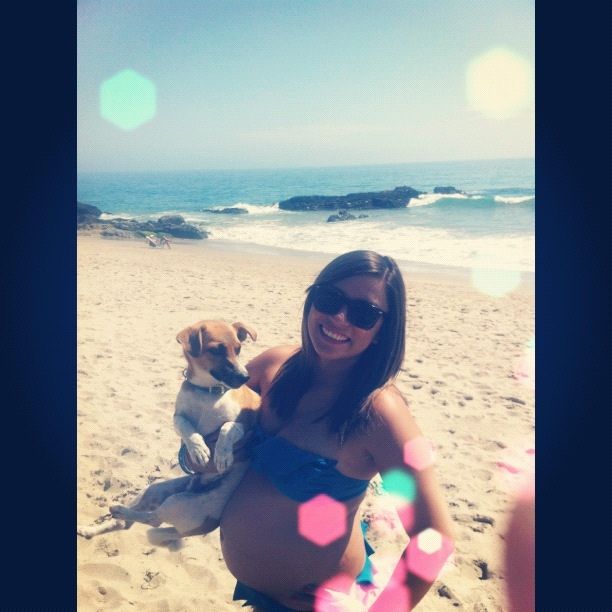 and me and my two babies! aww. Cosby's just about to be 1!

After being at the beach for 3 hours, we were ready to head out. We didn't want to home yet so we decided to go to Petsmart to waste time, and Cosby had never gone in there before so we HAD to do it.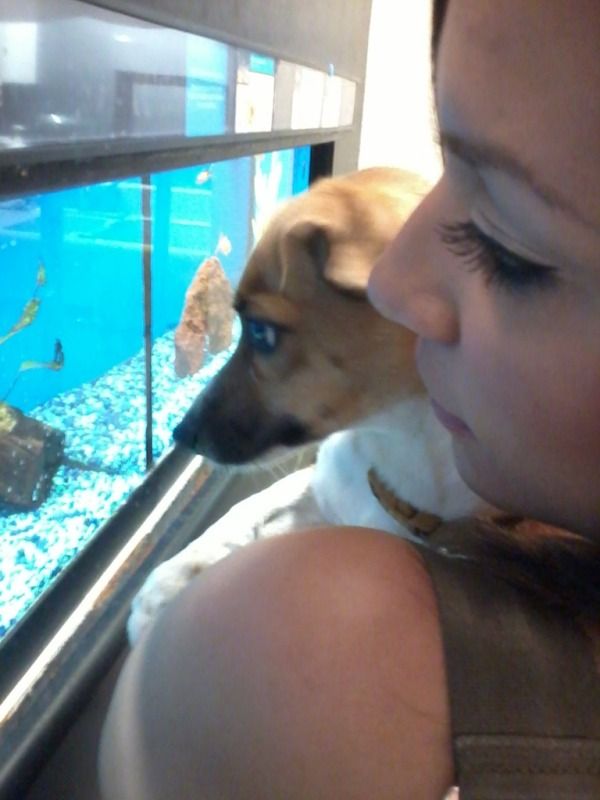 My baby's first time being in Petsmart! Look at him gawking at the fish!


I know you're probably thinking, " she takes so many pictures of her dog, imagine how she'll be with her actual baby!" hahahaha yep! You bet I'll document just about everything my Noah is going to be doing! So get ready for it! =D
Yesterday was the perfect day with my boys. Perfect way to end the month of August! =D