* Sorry for the bad quality recording and my no make up face lol. David was shy here =-)
Hey guys! So we decided to do a quick video to share some exciting news with you all! It's pretty awkward talking to yourself on camera ha! But we tried! I love David's expressions lol He didn't know what to do.
So the
BIG NEWS
is that we are getting induced today! We are beyond excited to have Noah! God willing everything goes well and the cervadil & pitocin really do kick things off today. This IS NOT what I had planned, as you may recall me posting about my
Birth Plan
, I wanted to go completely natural with no medication no interventions of any kind but God had a different plan and so did Noah. I'm 41 weeks and 4 days and at this point waiting any longer can lead to a c-section but at the same time if the pitocin does not work within a certain amount of time it can stress the baby out and that may lead to an emergency c-section as well. We are praying for a smooth and easy delivery overall and we know God will be by our sides leading our Doctor and nurses. Since I am being induced, I know the contractions will not be natural and probably 10x more painful so I will most likely be getting an epidural. Again not what I had planned but that's okay.
Words cannot fully express how excited we are to meet our little man. I've hardly slept all night, David's been cleaning like a mad man, and I've been organizing our bags and house as well. This is what we wanted, what we had prayed for, for a while and now we are finally going to become parents and I can't believe it!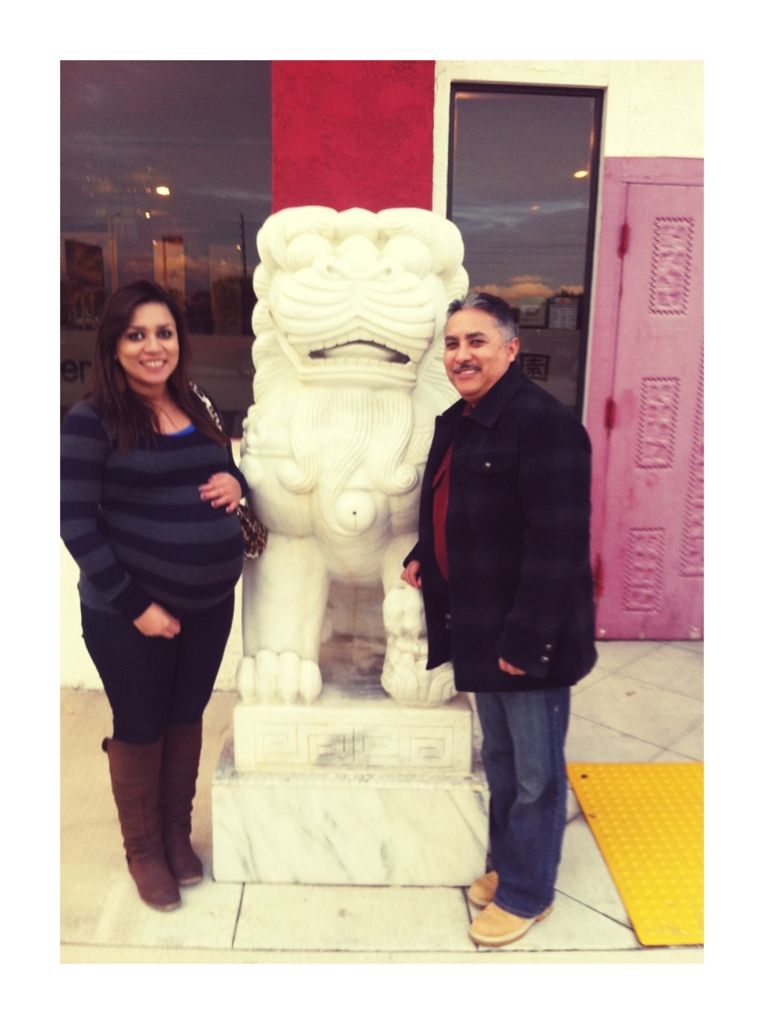 Chinese food! Ew I'm poofy... Not for long! ;)
Yesterday we got to see my dad for a little while, he treated us out to dinner and all we talked about was how excited we all are to meet this little nugget. My dad says he wants to be called Tito by Noah. =) I love it.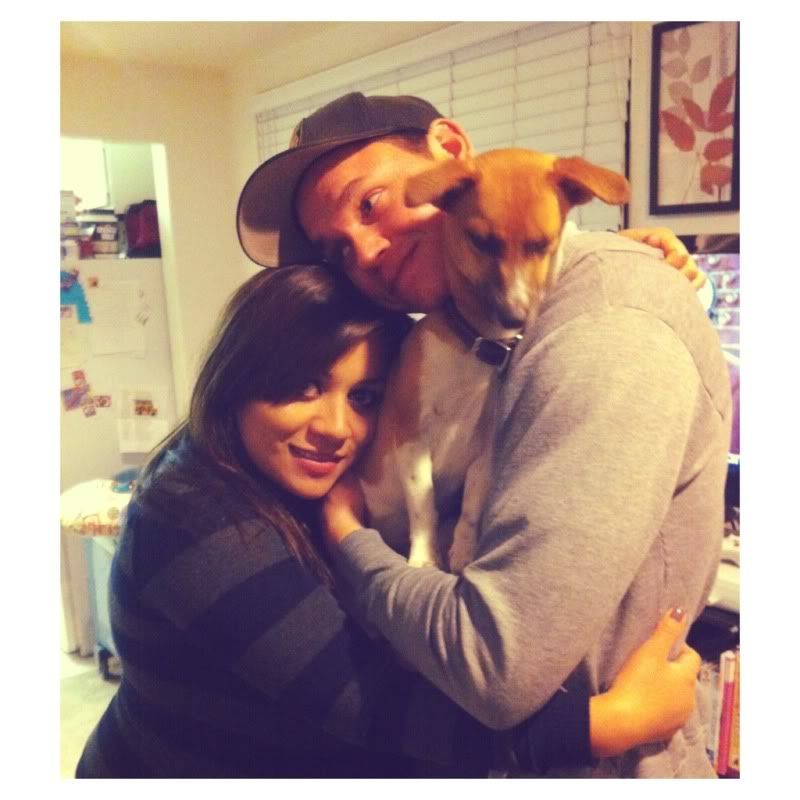 Saying Goodbye to our little Cosby. The last time it'll be a family of 3!
Afterwards we came home and David's mom, Ken and Grace came over and spent time with us and then took Cosby home with them. =( They are doing us a HUGE favor by watching our 1st baby meanwhile we are at the hospital. We're blessed by amazing support from all the parents! It was very hard for me to say bye to Cosby! Since I quit my job in June, I've had Cosby around everywhere I go he would go, so saying bye was a tear jerker!
Well I've got to get ready to go now, Thank you again for following us on this fun journey! *family and friends, I will most likely have my phone off for a while, to spend time with our new addition, please do not get offended if I don't respond right away.
Also I will probably not be posting many pictures on FB seeing as to how easy it is for Anyone we may not know to see our photos. Instagram me @Snooz3 to keep up with current pics!