We are total sicky poos... I felt it coming on Wednesday at work and when I got home, I was a mess. My boy took good care of me, made me tea and gave me yucky medicine to take. Unfortunately he had to work on Thursday, so I went to my mom's house. =) It was the best feeling, getting taken care of by mommy. She set me up in the room downstairs, on my old bed with a heating pad for my back and fed me yummy dinner. She's the best! Then David came over after his shift at 7am and we slept in. Friday was nice, to be able to be sick and taken care is the best! I called out of work and stayed at my mom's all day with the boy. We all went to Mimi's Cafe in Ventura and ate some lunch/breakfast. My mom was making fun of me because I had brought along a roll of toilet paper for my booger issue. Ha! she said I was ghetto and gave me some kleenex, but her kleenex came in this little packet that made it look like a pad... So I called her ghetto right back and said "no thanks! I'll stick to my toilet paper instead of pulling that thing out! " hahaha it was fun.
Yep.. I look gross..
We stayed at my mom's until night and then headed back home. Cosby was sad to leave his sister Blue.
But we had a nice time doing nothing with my family. =) we RELAXED for once.
David and my BlueBell. I love them both. Cosby was by my feet so I couldn't get him in the shot. A bed full of babies. ;)
Today, I'm Finally feeling a little bit better so I took Cosby out for a short walk and then headed down to the local thrift store. I found the cutest tops and frames! I love that I can spend $20 on like 6 items instead of just one shirt. Thrifting > Department Stores for reals. Plus the things I got still had the original tags on them so it was brand new! ugh everyone should thrift!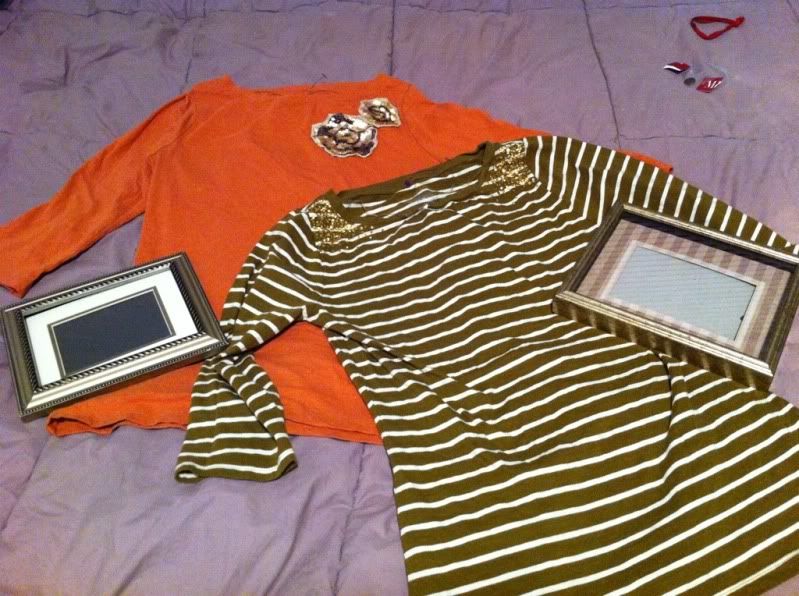 2 cute tops & 2 frames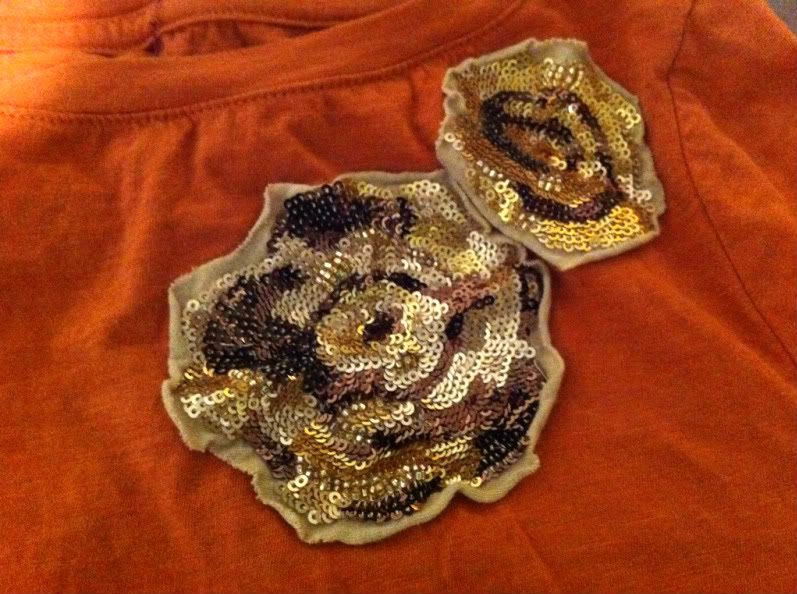 I love the little sequined details!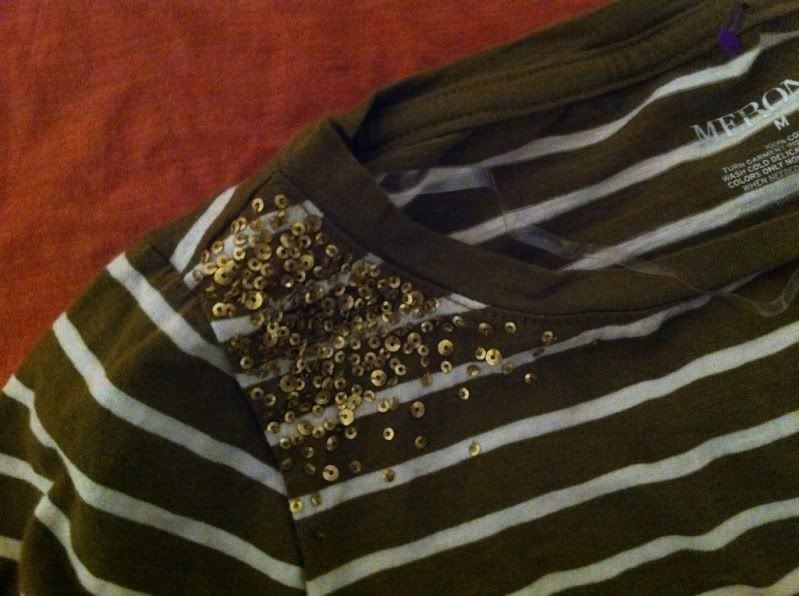 On both shirts! <3
A black V-neck for him, and a cute long fitted sweater for moi! Yay I won today @ Goodwill!
Oh! A few days ago, David made the yummiest 3 cheese pasta ever! For Christmas, his mom and stepdad got us a cast iron skillet (heavy duty stuff!) and they put a recipe in it for a 3 cheese mac n' cheese to make! so we did (he did mainly...) It turned out so good! I was one proud wifey of my Chef Husband! ;)
Tada! Nicely done Boy!
Crazy eyes but okay! You deserve it! ha!
Right now I'm attempting to make chicken parmesan, I'll let you all know how it turns out! Have a great rest of your weekend!
Cosby says HI!
& Goodnight!