Friday, the day after my birthday, is the day we celebrated my birthday. I woke up early that morning to a weird creepy wooshing and hollow sound only to look up and see all these balloons on the ceiling! It was such a cute surprise! My hubby was a sweetheart to wake up at 6, and get these for me! I looked to my right and there were a bouquet of yellow daisies on my night stand! It was going to be a good day!
For breakfast, David asked what I wanted and I asked him for pancakes and eggs but to add sprinkles in the pancakes just like I'd seen on Pinterest! ;) and he did. Awww ...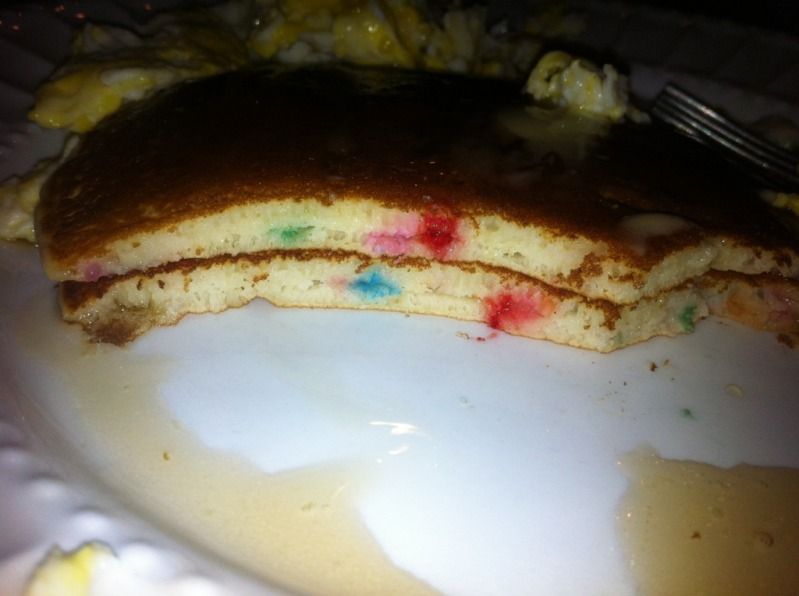 Yum!
What I wore that day. And using my new eyeshadow pallete.
After breakfast we got ready and headed out for a day of shopping! I didn't want a "normal" shopping spree, I told David, I'd rather get a ton for a little bit of money, Let's hit up the Goodwill and see what we find! That was probably the smartest birthday decision ever! I scored big time! Here's what I found:
Black Maternity top : $3.99 , Long Pink flowy dress: $4.99, Mint Maternity top: $3.99
Black Maternity Slacks $4.99, Pink Maternity top: $3.99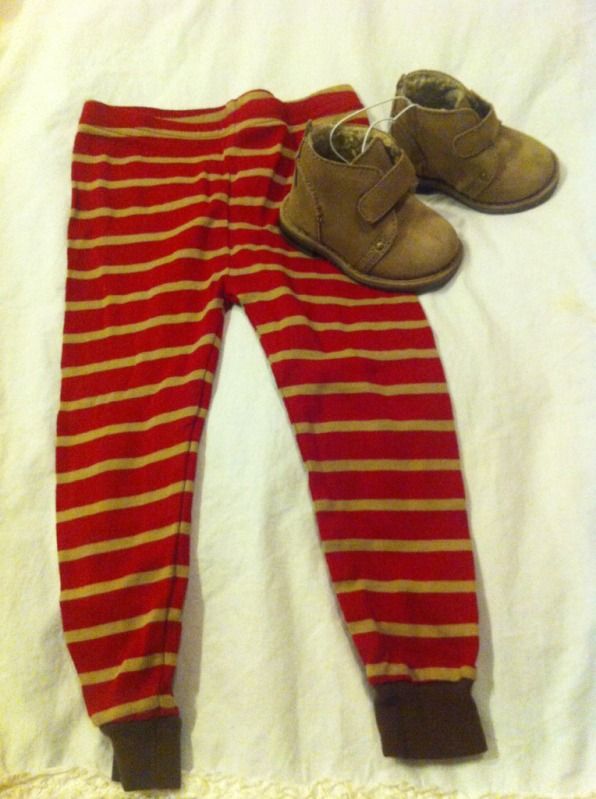 Little man pajama pants $2.99 And little boots $2.99
Nate Berkus Candles $3.99 each.
And guess what?! All I mean ALL of these things were brand new! Price tags still on them and everything! Score!
After Goodwill we went to TJ Maxx and David found the perfume I had wanted by Katy Perry for way cheaper than we had seen!
Love it!
We also found the perfect Halloween costume for our little fur ball Cosby! It's so freakin' cute! I'm going to keep it a surprise until then but I'll give you a hint, It's grey and has sharp teeth ;-)
After all that shopping we were ready for my Birthday Lunch! Baby boy took me to one of our favorties, Cheesecake Factory! We went all out, got Spinach and Artichoke dip with chips and I got a BBQ chicken salad, David got a burger and we even split desert! Talk about a 3 course meal!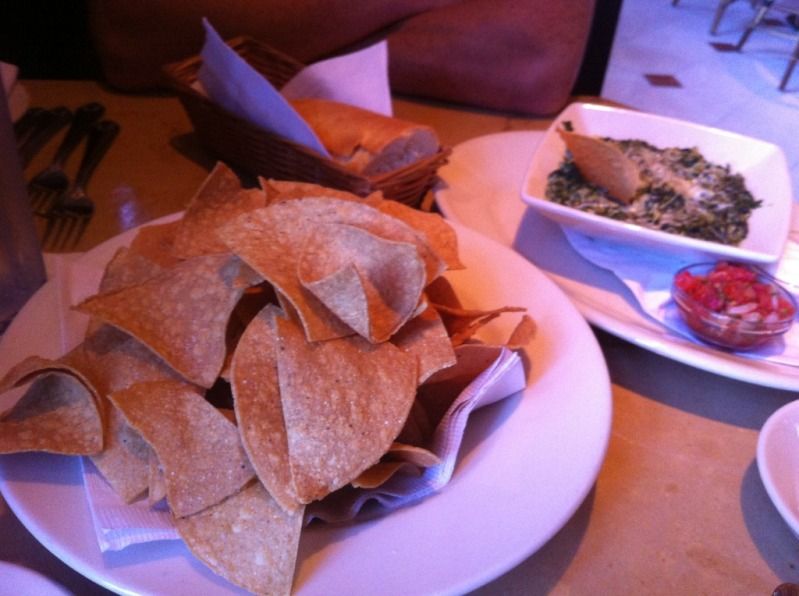 It was such a good time! The waiters even sang happy birthday to me and they had put a candle on the cheesecake for me to blow out! =) After eating the whole restaurant lol , we walked it off in the mall and of course had to go into a couple stores. 1. Baby Gap . Ohhhhhhh Myyyyyyyyy Goshhhhh! They have the cutest little outfits in there! We didn't get any but should because its so darn cute!
Stop #2. The puppy store! I love going in there, but David dreads it since I always come out in tears! hahaa What? I can't help it the puppies are so adorable!
After being out and about we headed back home to get rest before picking up my Brother from the airport! I was super excited to see him and hang out with him for 10 days but sadly all I can say is Duty Calls and he as a Marine needed to report soon after arriving at LAX. I decided not to waste time being super sad so we drove him to our place, had the parents come over at about midnight just in case he had to leave sooner than soon. Luckily we got to sleep for a bit, hang out at my mom's for breakfast, and then his phone rang. That dreadful call we were hoping he wouldn't get, he got. His welcome home party and my combined birthday party was paused. We drove the 1 &1/2 ride back to LAX said our said teary goodbyes and as we drove away I got a call from my brother asking to come pick him up again. He would go and enjoy the party with the family and then later that night again be at LAX for the next flight back. So we rushed and tried to hurry back home but got stuck in traffic for almost 4 hours!!! When we got home, we had to set up for the party and rush rush rush! My dad drove down from San Luis Obispo and family came and friends. It was such a bitter sweet time being with my brother. We are so close and I'm just more than thankful I did get to see him even if it was for less than 24 hours.
Our Grandma, cuddling with my brother, Cosby and I.
Cosby Finally growing to Love on my brother. =)

Ugly picture after crying our eyes out. Yea I'm pale, I was too sad.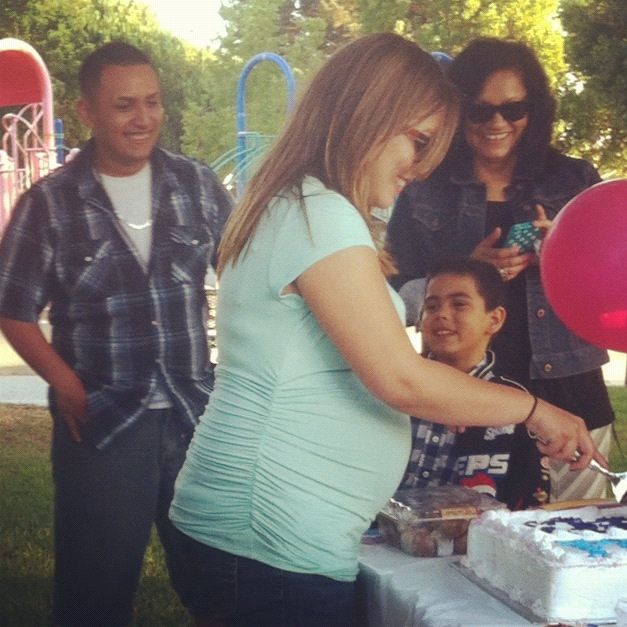 Happy Moments with the family.
=( Love you bro.
It was very tough dealing with so much up and down moments in 1 day but I'm leaving my worries and my heart in God's hands. I know no matter what he will guide and protect my brother as he does his job. For all of you with loved ones in the armed force, never forget you're not alone and that things will look up. We need to stay as supportive and loving as possible to those serving our country.