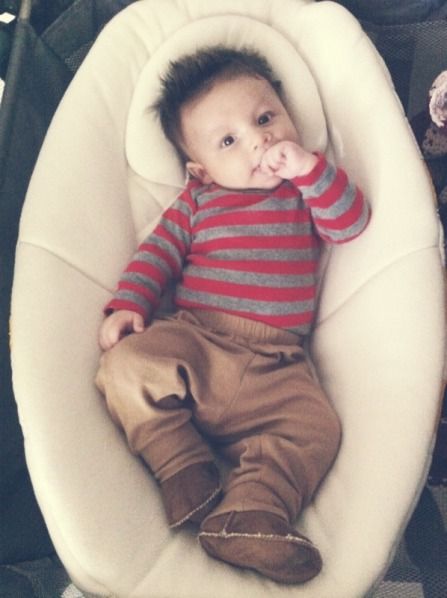 What my little lumberjack wore ;)

It was all good and fun for about a half hour, until I chickened out after having several bugs jump on me and then a huge black bumble bee following us did it. So it turned out to be a very short hike but I still broke a sweat ;)
After the short hike we grabbed a couple sandwiches from Subway and ate at a park. I loved a nice day out with my family. It felt great!
In other news, I've deactivated my Facebook. I was getting sick of it, I hardly post on there and frankly I was wasting time reading people's drama I don't really care to hear about. lol Ahhh it feels nice to not be on there. I still instagram of course so catch up with me there! @snooz3
Noah's all done playing on his kick n play mat! Gotta go!