For our pictures I had us matching colors but different patterns. Here's what we wore: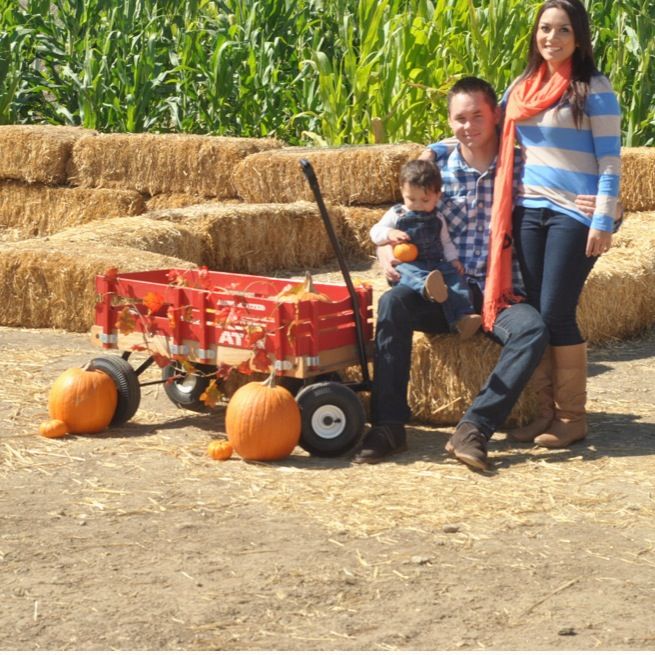 The McDaniels' Fall 2013
For our family photo, I set the camera on self timer and I kept having to run back and forth to be in the shot, I only got 3 of all 3 of us and some nice lady that saw me running back and forth offered to take our picture with my iphone, and that's actually my favorite one of the three of us. =)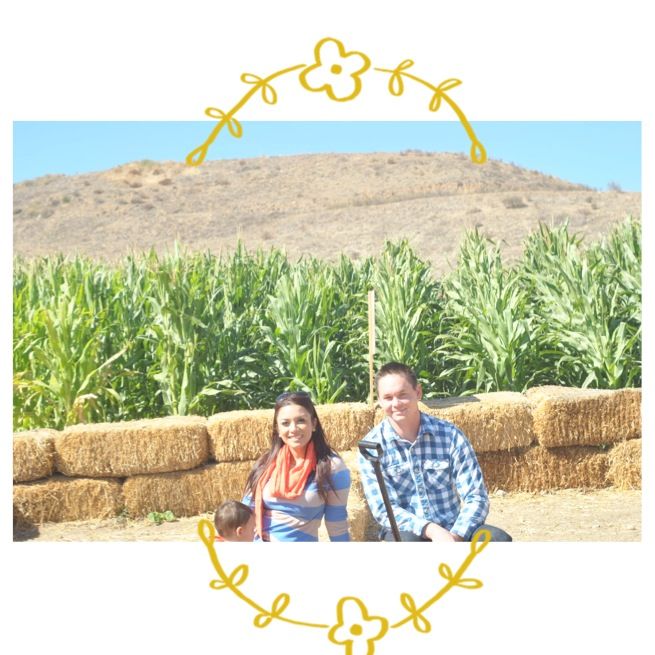 This was the first attempt, but I like that David and I are smiling.
David played photographer for a bit. He does really good!

The pumpkin patch was big and crowded with people. There were a lot of props you could take pictures with like this: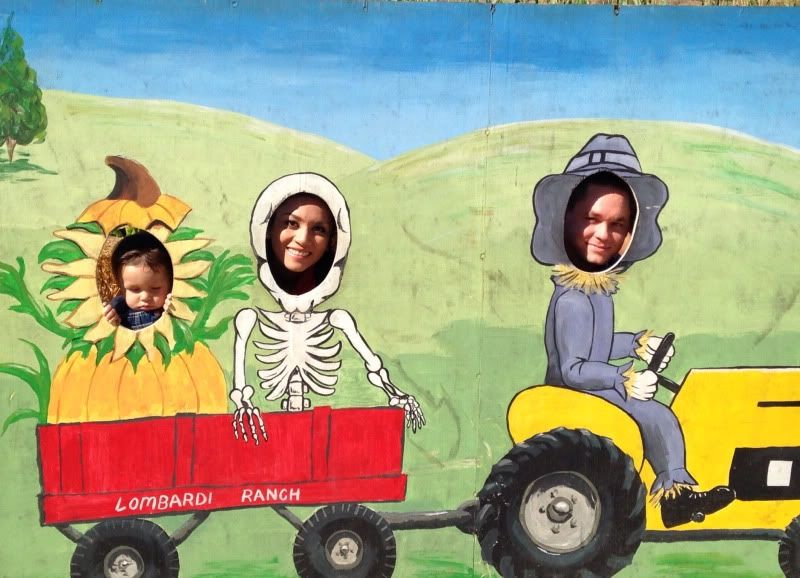 haha awesome!

One of my favorite pictures I took! and it's an iphone picture!

My ugly excited face! hahaha Being a parent = second chance at childhood! ;)