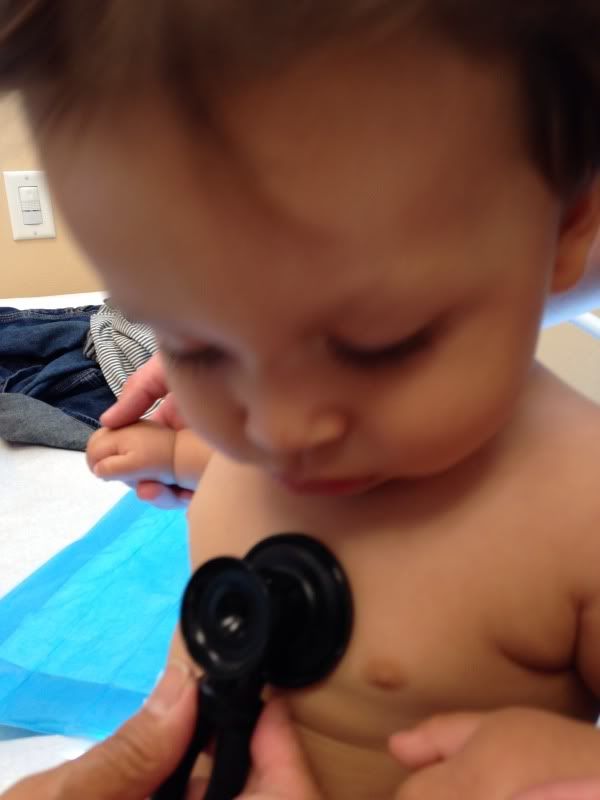 This big boy is 30 inches long and weighs 23 pounds!
Everything checked out great! We are so thankful to God for blessing our baby with a healthy well being. He's only been sick once in all 10 months of his life! He didn't need any shots at this appointment which is great news for us because we didn't have to deal with a fuss butt later on.
After his appointment, we met up downtown with my mom for a quick visit. We walked around and went into little shops and she played with Noah. I was sad we didn't get any pics together but she forgot she had a dentist appointment so we only hung out for about 45 minutes. After we said our goodbye's, David and I were starving so we went to Sharky's Mexican Grill, that place was soooooo good! It was totally what we were craving.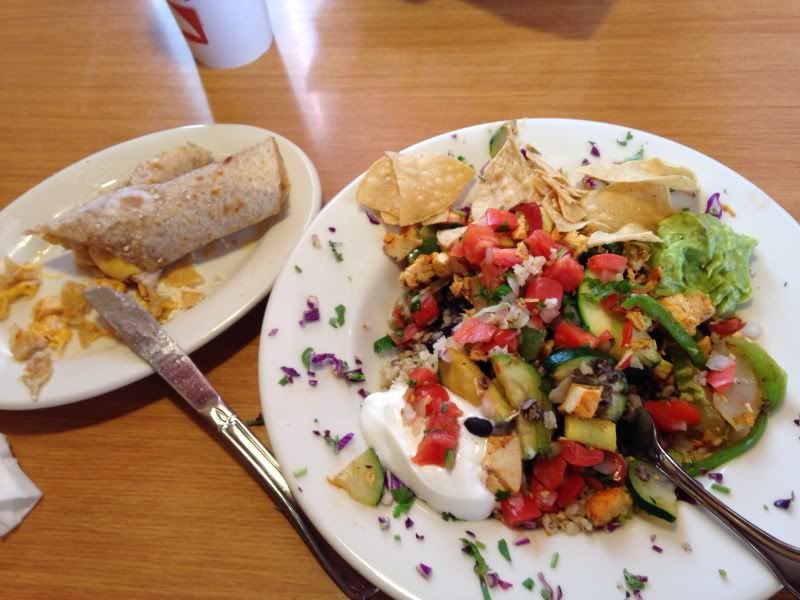 We actually ordered Noah a cheese and chicken roll (left) and he ate half! Good Job baby! And my yummy meal!

Cuties!
After our delish lunch, we met up with David's little brother and hung out for a bit at Barnes n' Nobles. He than showed us his work truck (he's excited about his new job~ I have some news about that ). It was a good time!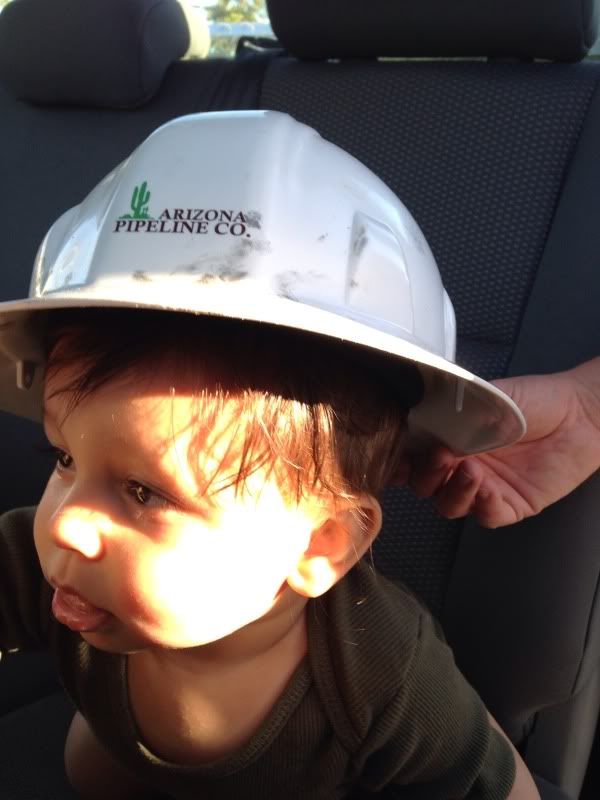 Playing dress up with his uncle's gear!
After that, David surprised me by taking us to Thousand Oaks and hanging out where the civic arts plaza is. I was really wanting something warm and sweet to munch on and so he took me to Claim Jumpers for a treat! We kinda went a little overboard and we each ordered a dessert and black coffee. It was so good! Both desserts were super heavy and rich so we saved it for later.
Hers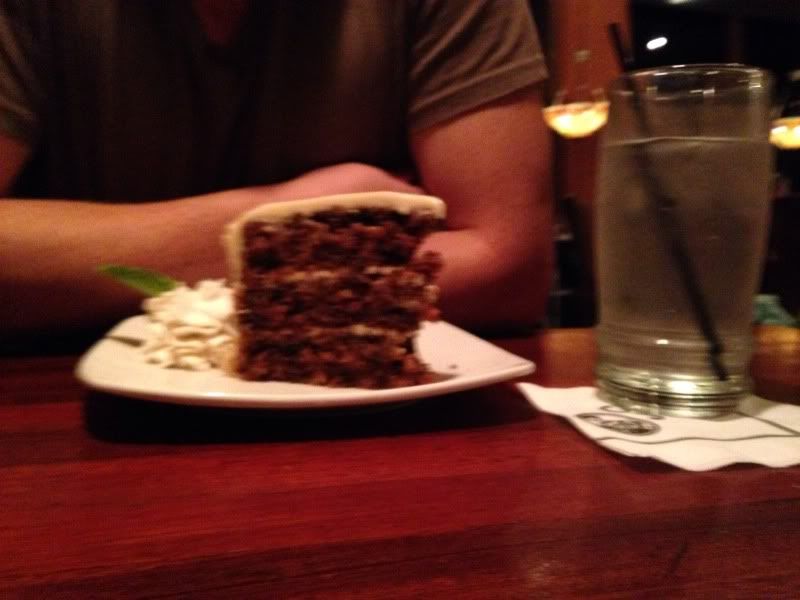 His.
I couldn't tell ya how I've been maintaining or losing weight.... we eat so much and sometimes not even healthy! I have been trying to eat better but as you can see, we enjoy ourselves. I think nursing and being active is how I've been shedding the weight and eating in moderation not over eating.
We ended up letting Noah have a taste and Oh Mah Gah.... That was a mistake ha! He got so hyper!
After our dessert for dinner, we headed home. On Saturday, David had to make up a shift, so it was just me and Noah. We went for a picnic at the park and he had a blast watching all the little kids play. A couple boys actually came up to us and started playing with Noah. They were 8 and 4 and to my surprise Noah was trying to do everything they did! It was so cute!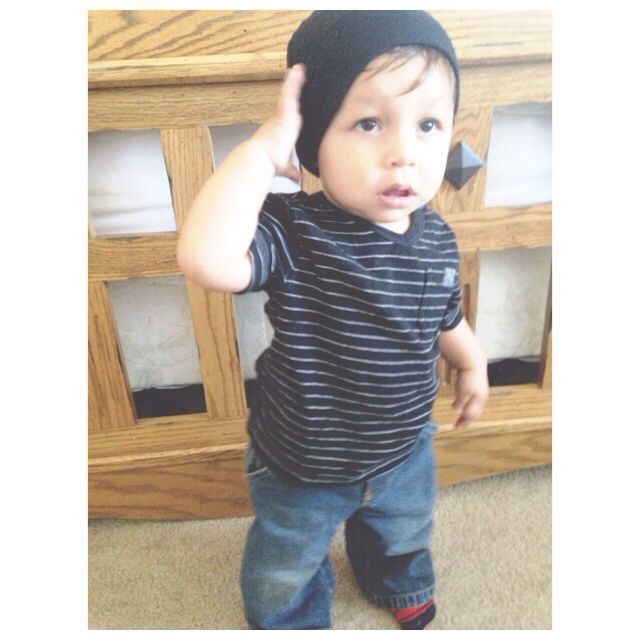 His OOTD

And my MOTD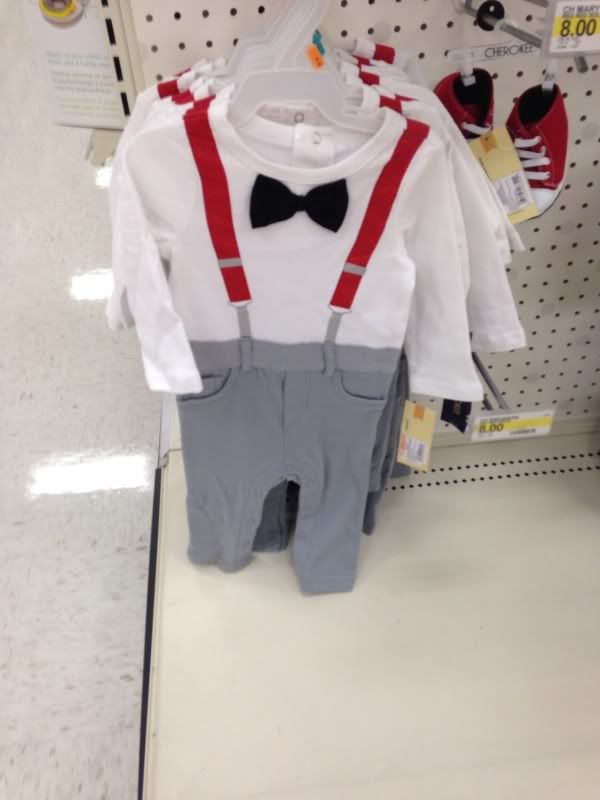 How cute is this?! We saw it target. Too bad they didn't have his size!
On Sunday, We took Noah to the $2 theater to watch Despicable Me 2 and he Loved it! That movie was so funny! It was awesome!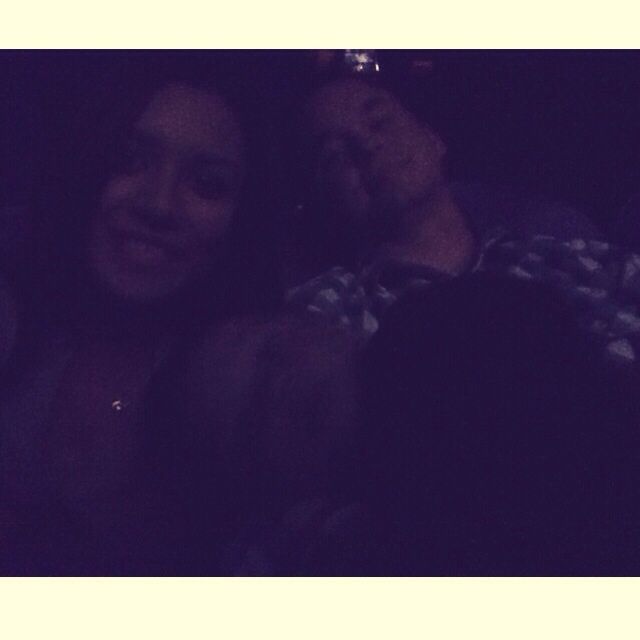 Not sure if you can see us. He did great through out the whole movie!


Than we went to eat Mexican food and went home to get ready for church. Church was great! We left Noah in the nursery for the 2nd time and he did really good! They told us that he was actually walking around the room and playing with a purple ball and that he'd laugh everytime he hit it! How cute!