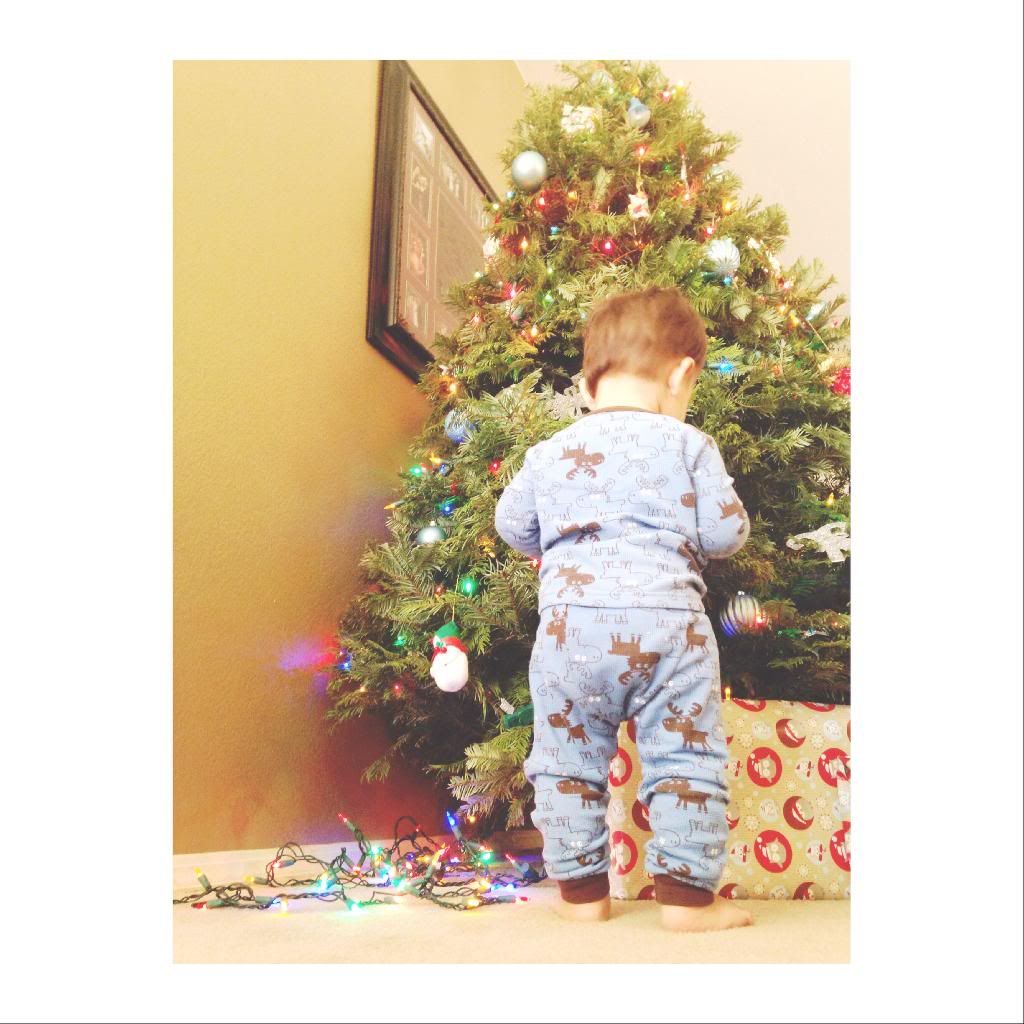 Holy moly it is NUTS out there! The mall was so packed today! And I went like at 11am!
So we're pretty much all done with getting gifts! Yay! We've had Noah's gifts for a while now, we got them on layaway back in September and brought them home a few weeks ago. Sooooo glad we did that, made things super easy! I can't wait for him to play with his toys!
So here's what I wore for Noah and my shopping adventure!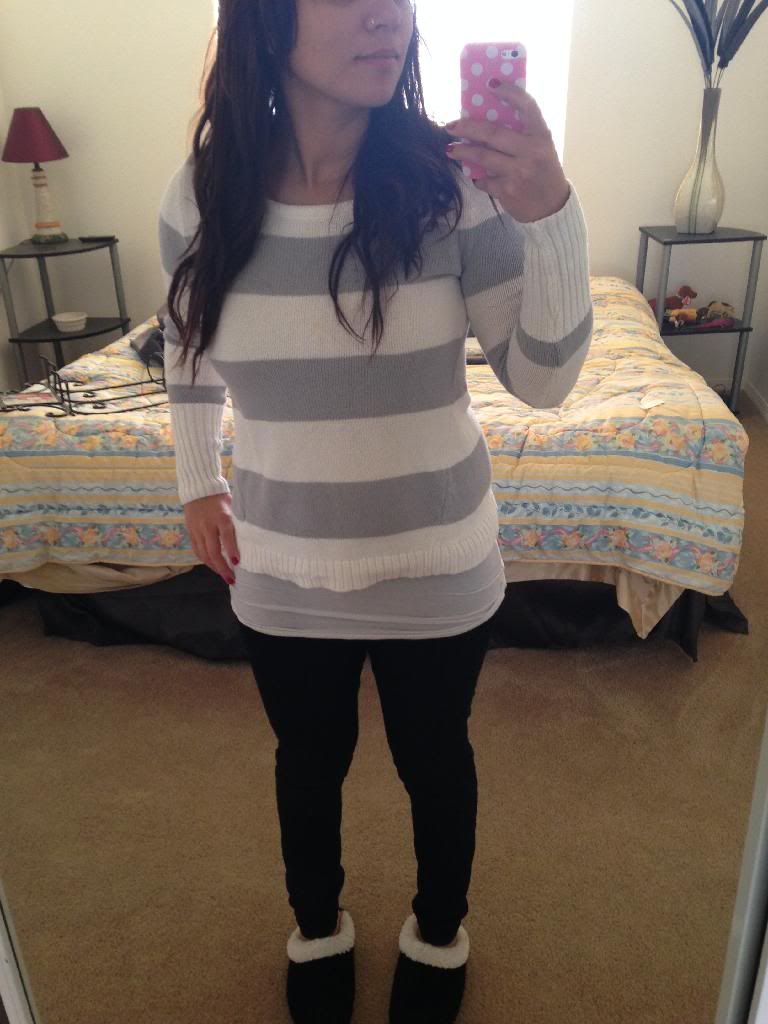 Minus the slippers lol. Sweater:Gap from the thrift. $1.
Jeans: Forever 21
On our way there, Mr. Noah fell asleep and I thought it was super cute how he gets soooo tired that his head bobs foreward.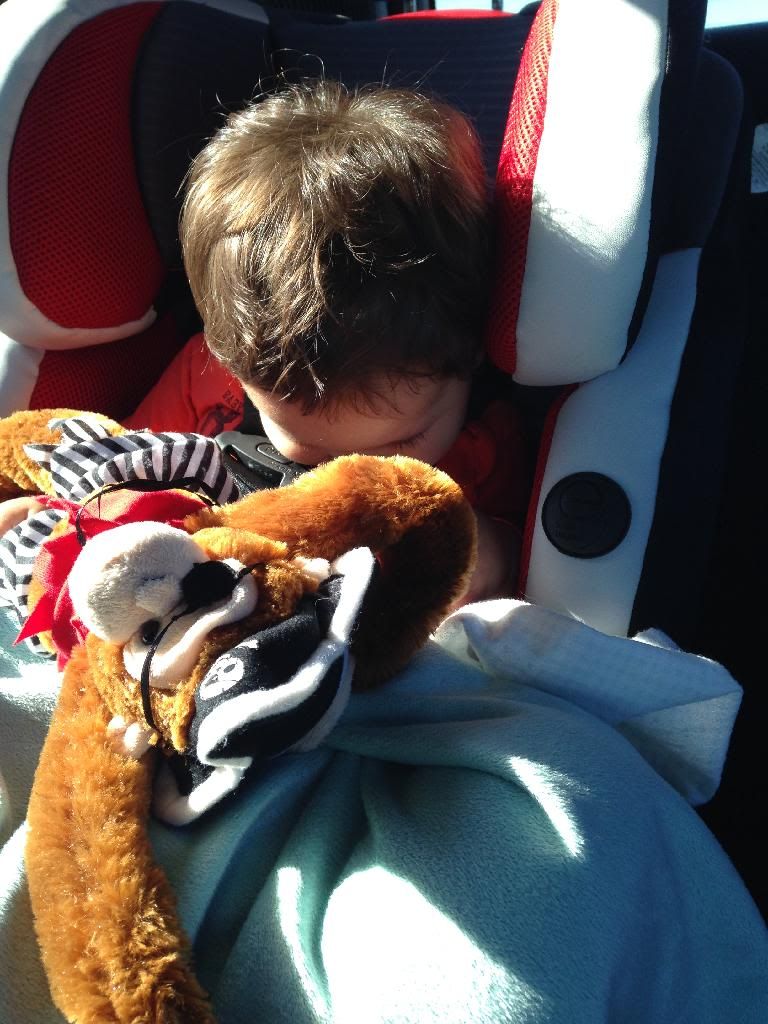 He woke up the second I put him in the stroller... Luckily he did pretty good while I shopped. The first place we went to was Build a Bear Workshop! I was so in awe when I went in, I have a monkey that David made for me back in Christmas of 2007 but I have never made one myself. We had so much fun! Noah was so excited! The Bunny we made is actually for his cousin Maddie. Here's a before picture.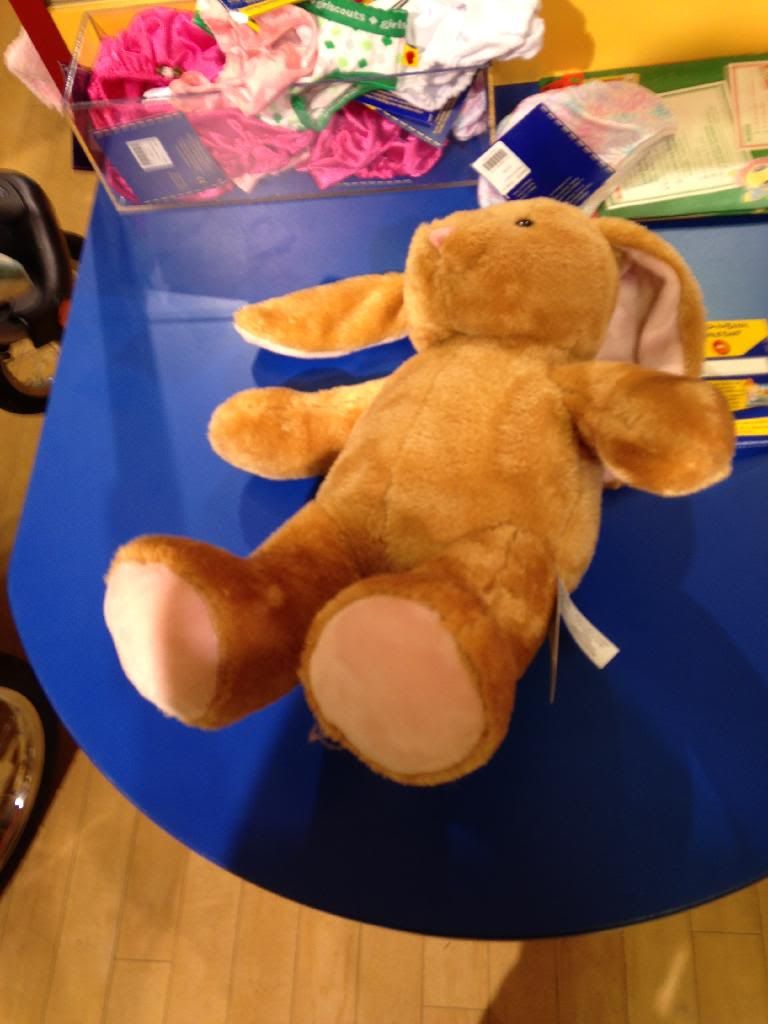 Now she's all dressed and has bows on her ears. =) Noah was so in love with the bunny! I have to go back and make him one too!
After that we went to Bath and Body works than Victoria's Secret. By that time, Noah was getting fussy. I had to wait in a 40 min checkout line at Victoria's Secret, carrying Noah and trying to manage the stroller full of bags.... No fun. But I did get to witness a very sweet act of kindness from a lady that paid for another customers stuff! She must've spent over $200! I must say I was a little bit jealous, But I'm super glad I got to see that. Its a rare thing to see someone be so generous now a days!
From the mall, we went to the Family Christian bookstore to return a book that David and I just could not get into. I won't say what book, but let me say, the author uses up about five pages just repeating himself.... and never gets to the point.
Finally done with the shopping, I was exhausted and I wasn't feeling too good, I knew I wouldn't want to cook later on so I stopped to get Subway. When I got home I felt horrible... and I got a fever. I thought I was coming down with a cold but I am finding out it is something else do to attempting to wean the baby from Nursing.