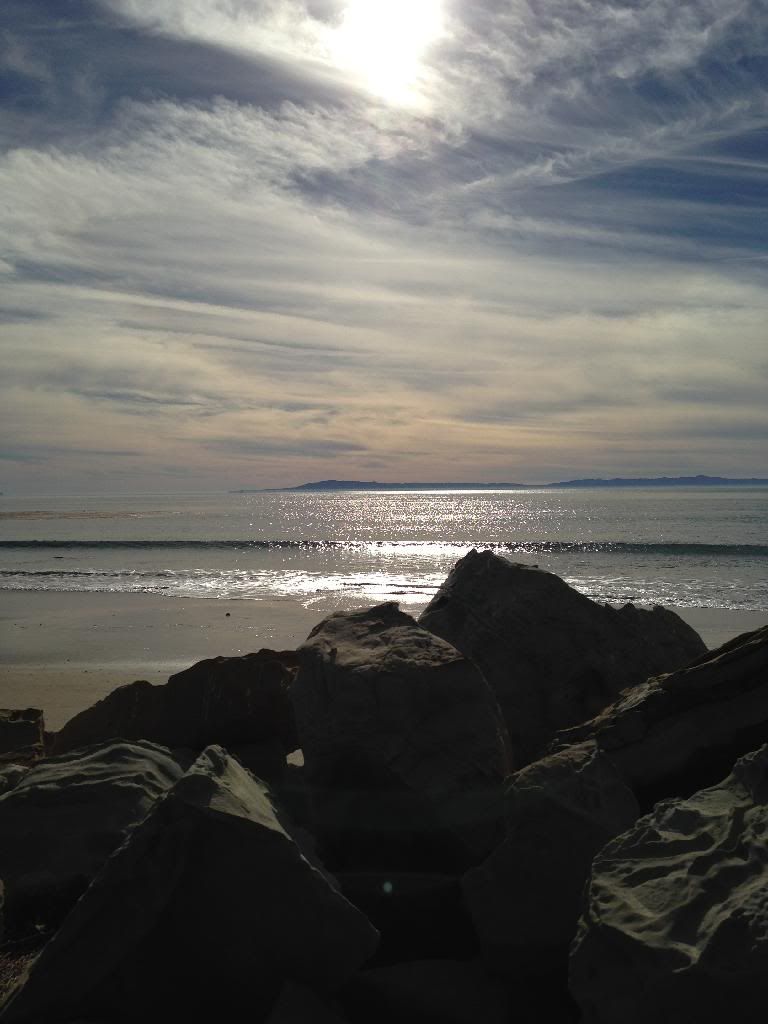 I had to pull over to nurse Noah and this was my amazing view!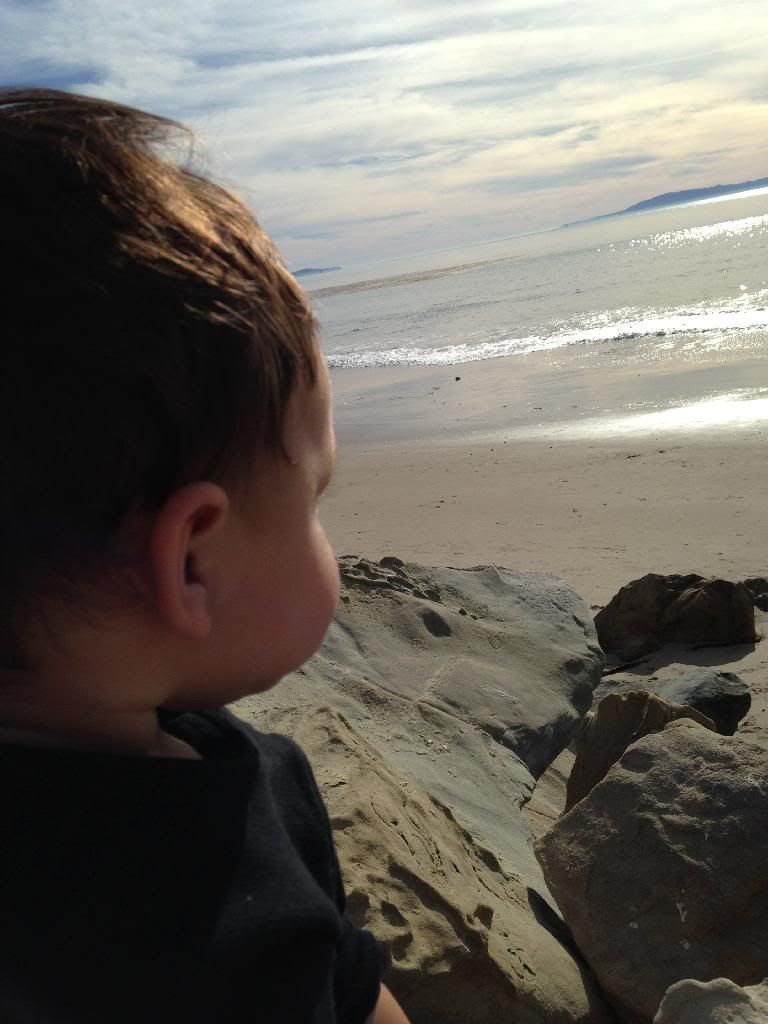 On Friday morning Noah and I got on the road, heading North for about 3 and a half hours to see my dad for the weekend. We left early and made a couple stops but even than, we hit a ton of traffic and didn't get to my dad's till about 4! It was super exhausting! Luckily Noah behaved pretty much the whole way there. When we got to my dad's, we kinda just made it a chill night, I mean, we had been driving for so long we just needed to relax. So my dad called a pizza for us and we watched a redbox movie Grown Ups. That movie is pretty hilarious!
This is what happens when you let an aunt play with her nephew. lol
That night, I was ready to go to sleep but little mister was not, my dad got him and started playing with him and getting him all riled up. Jamie, my step sister has a little mini piñata hanging from her ceiling in her room (don't ask me why, it's just always been there ha ) and my dad had Noah try and hit it while he held him up to it. He's getting ready for his big birthday debut!
He actually did pretty good hitting it! My little man is so strong!

Saturday, my stepmom, Jamie and I got ready and headed out to catch a couple yard sales. I found a lot of good stuff! We also went to a Goodwill, I found more stuff, but I need to wash the things before I show you what I got. ;)
Here's what I wore for Saturday: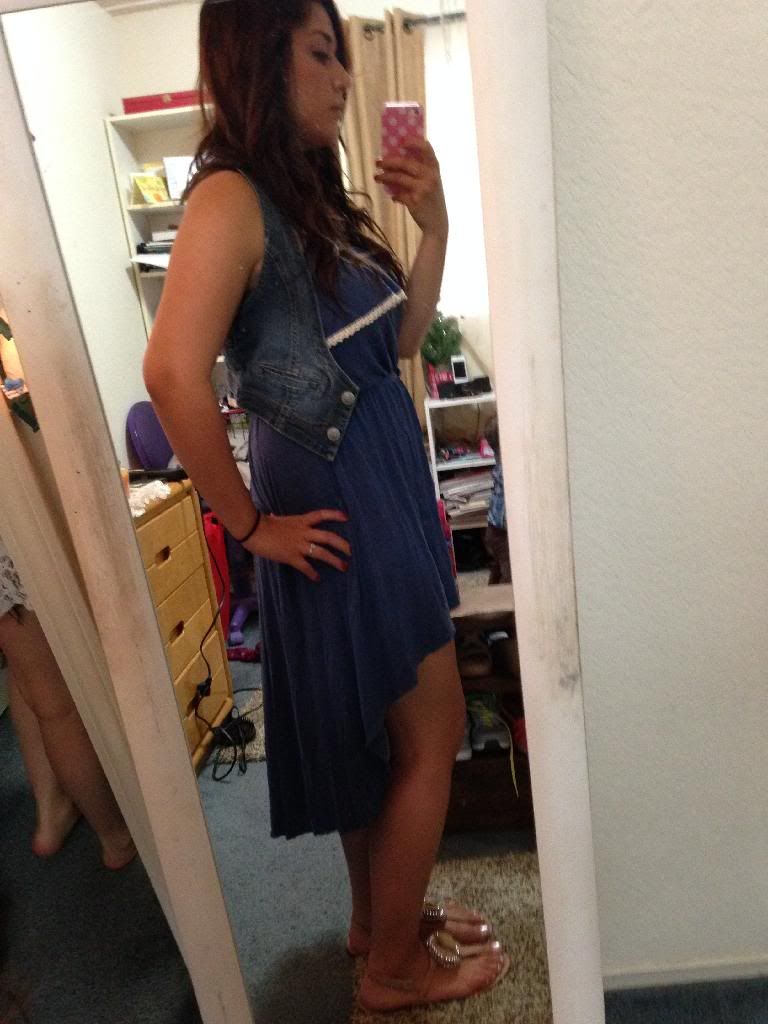 This super cute strapless hi low dress is from a goodwill as well! Rue 21.
Jean Vest also from a Goodwill. (Gotta save where you can when you have a baby!)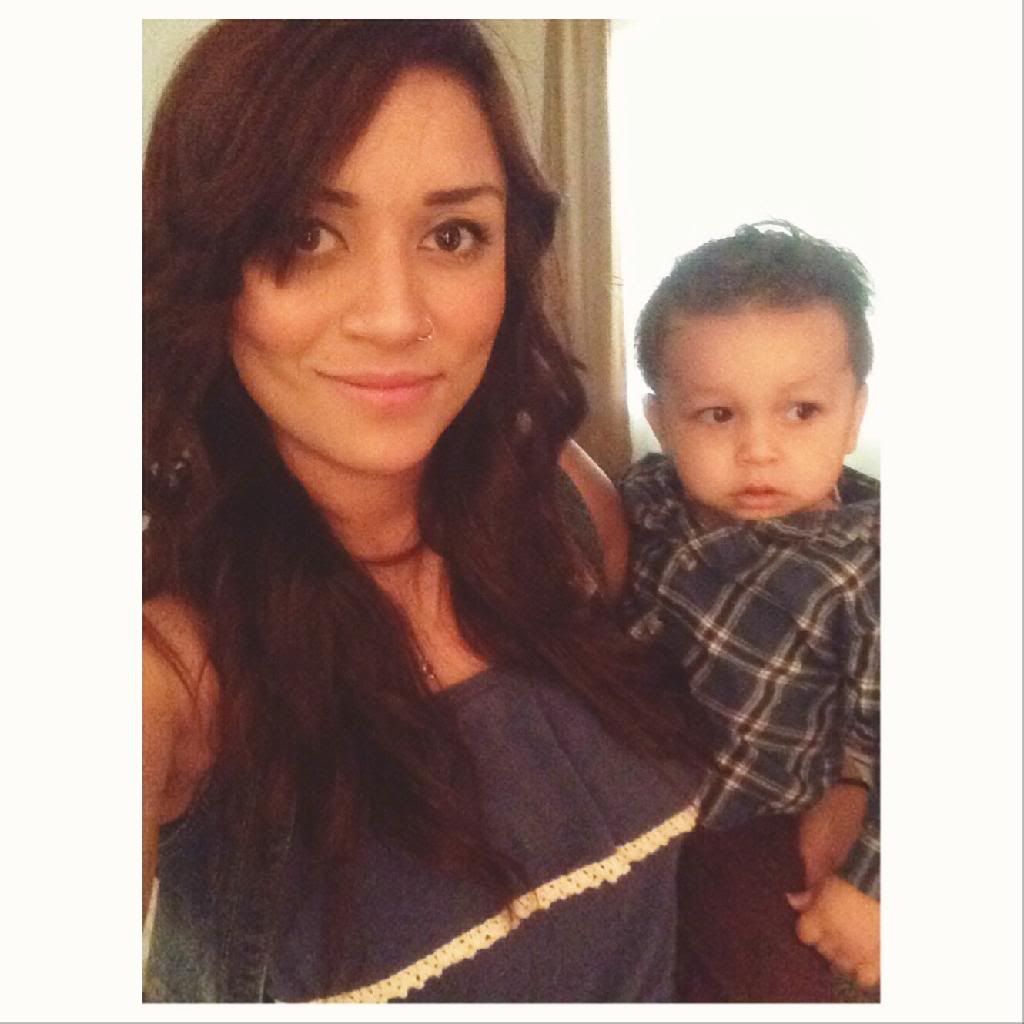 I know, cheesy but I love to have my little man match with me. =)

My dad didn't go with us, he had to work on his house in the town next to us. His tenants had been complaining about a leak and sure enough a pipe had burst so my dad had to work on it all day Saturday and all day and night Sunday. I didn't get to see him much this visit but it was nice when I did.
After lunch we drove around town, got Jamba Juice smoothies and walked around. We had to walk to Rite aid with Noah screaming like crazy. I'm telling you he was so fussy! (Turns out another tooth popped out today) We kept driving around and he fell asleep. Later that day we were home and just rested a bit, and than got all dolled up and waited for my dad to come home. He had text us saying to be ready by 8 that we were going to dinner at this beautiful fancy schmancy Italian restaurant called Mama's Meatball.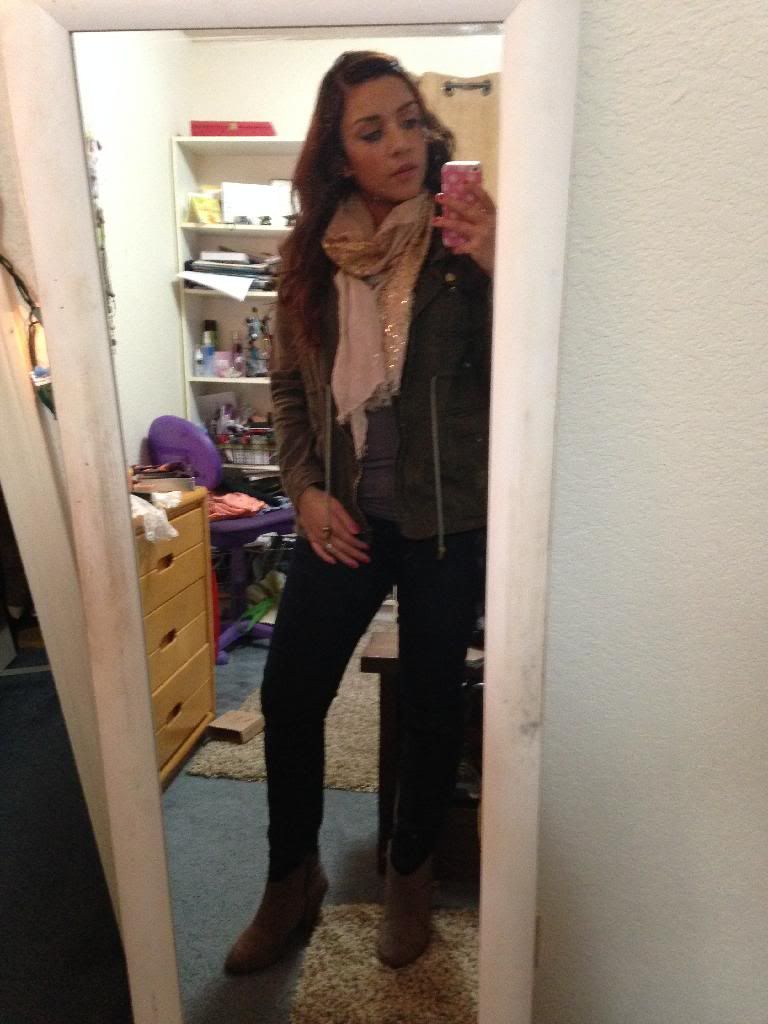 What I wore. Casual dressy.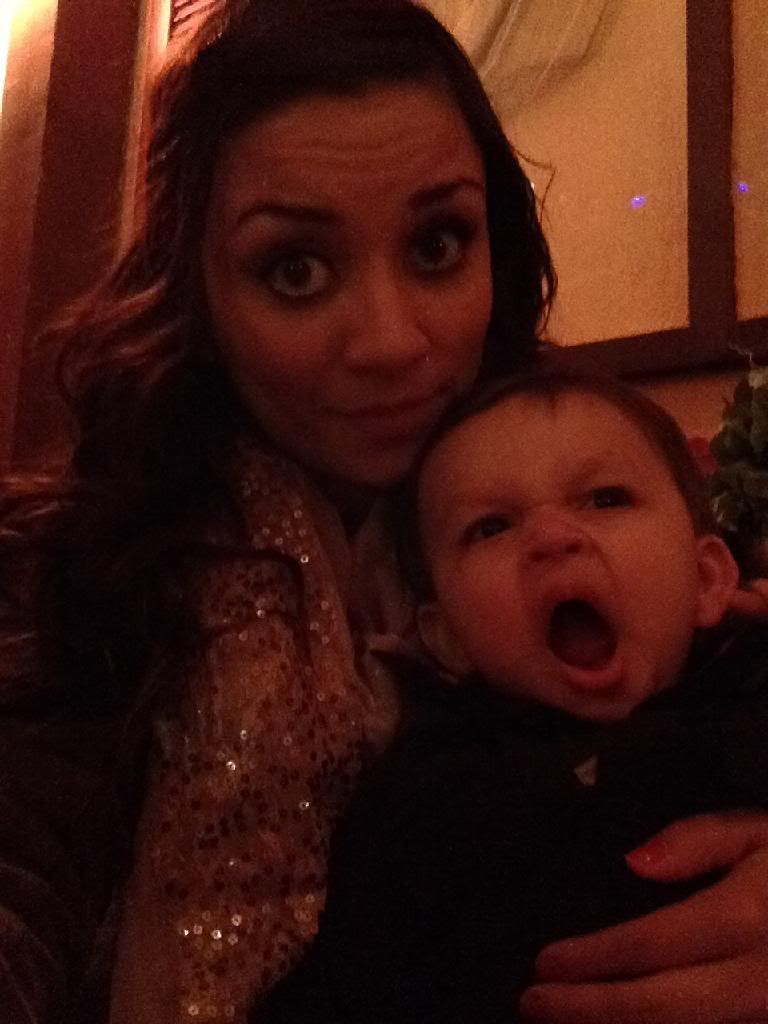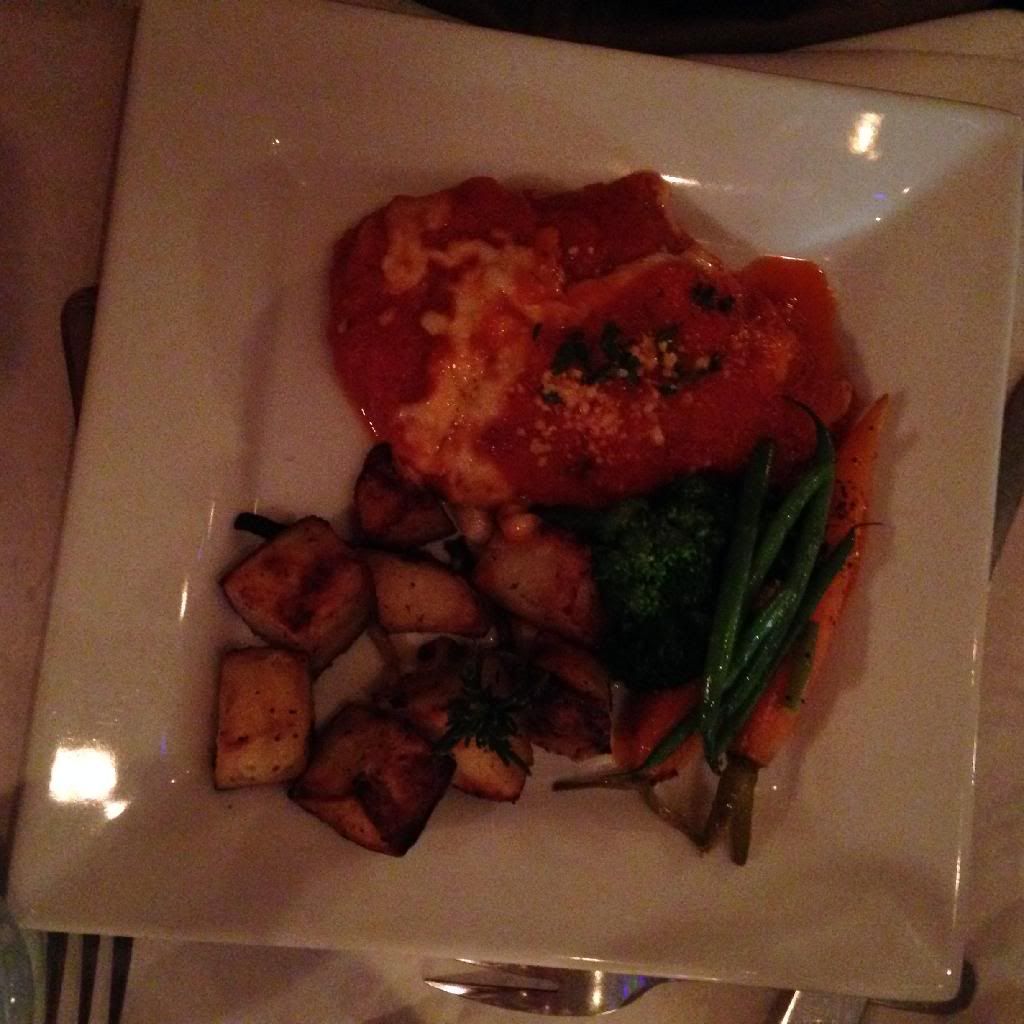 My dad's pretty plate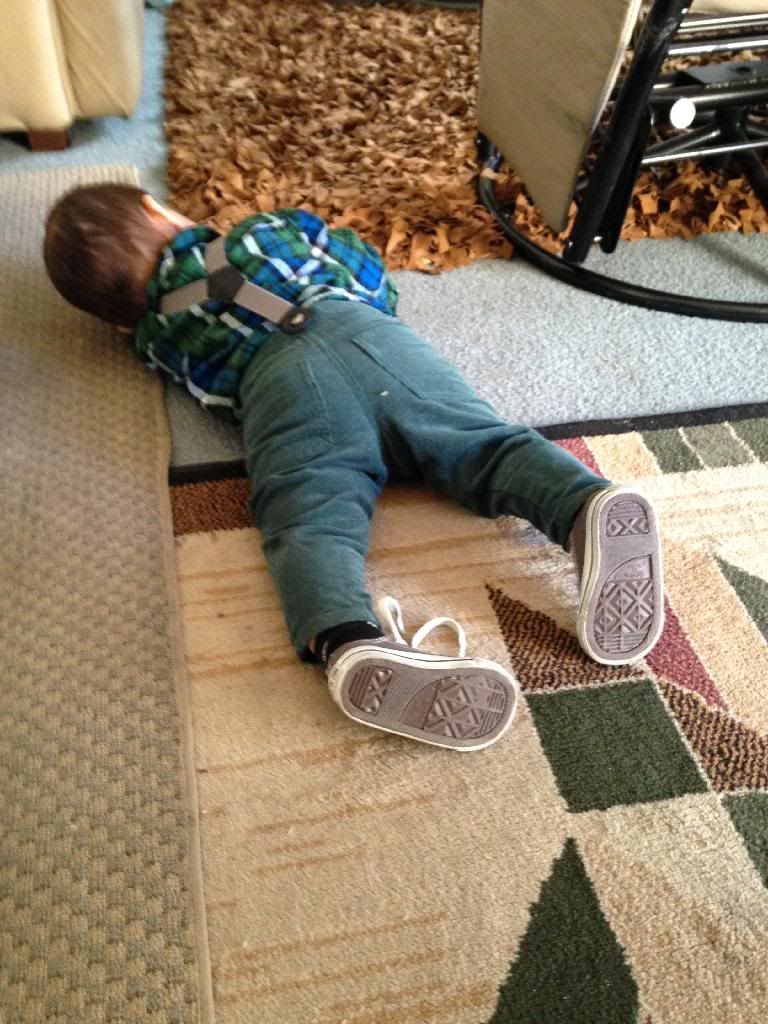 lol
Auntie and Noah. So cute!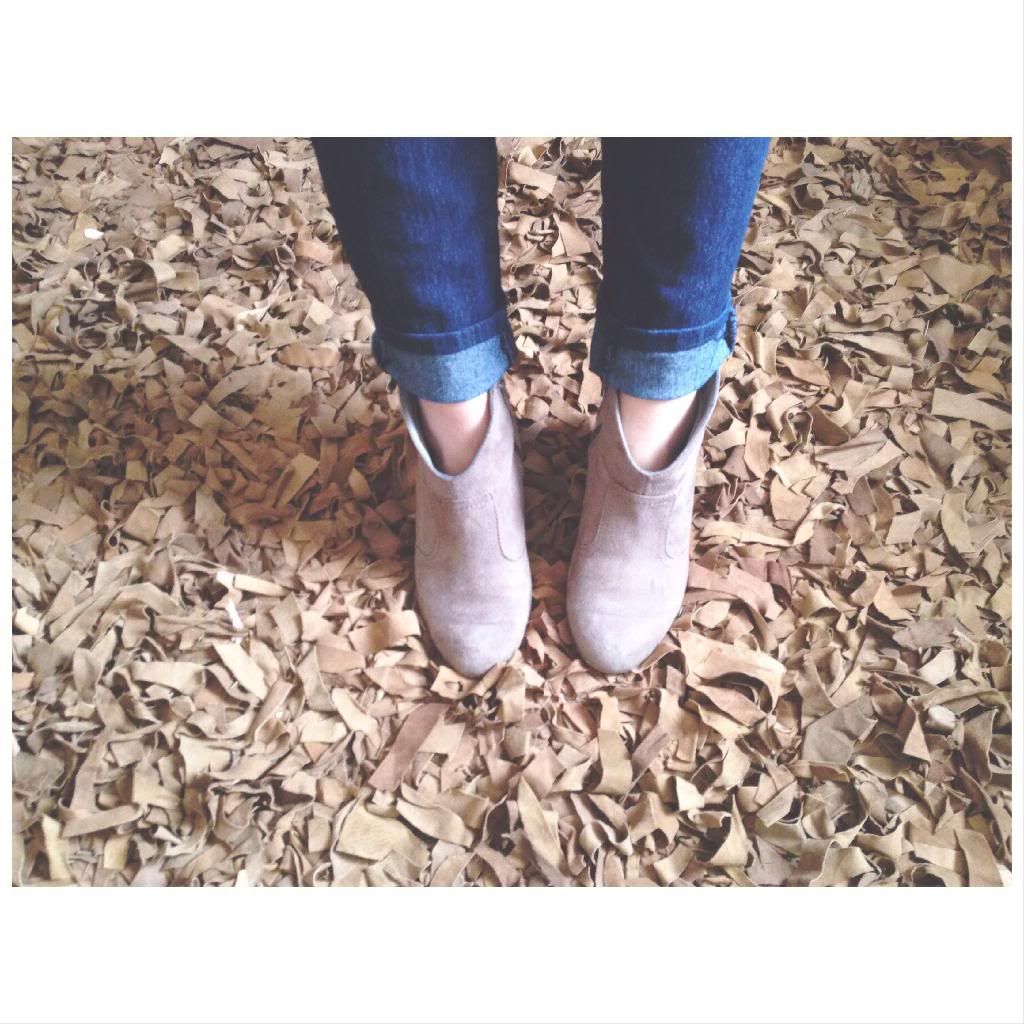 While I waited for the girls to finish getting ready, I took this pic of my shoes and their fun rug! I wish I had a soft rug like this!
Noah enjoying the swing at the park where I took his pictures.
Today, Monday, I decided to stay here. I was going to leave today but my dad took the day off of work and I got to spend some time with him. He made me and Jamie breakfast and played with Noah. Later Jamie and I and Noah went to Target and than to downtown to walk around and shop a little! Got some cute stuff! Girly things ;) Noah was amazing today! Seems like he got all the rest he needed. We went to the neatest café ever, called Kreuzberg Café. The walls are covered in art, cool mirrors and even lamps hanging upside down from the ceiling! Totally my kind of place to be! The furniture to sit at was all antiques! Ugh so awesome!