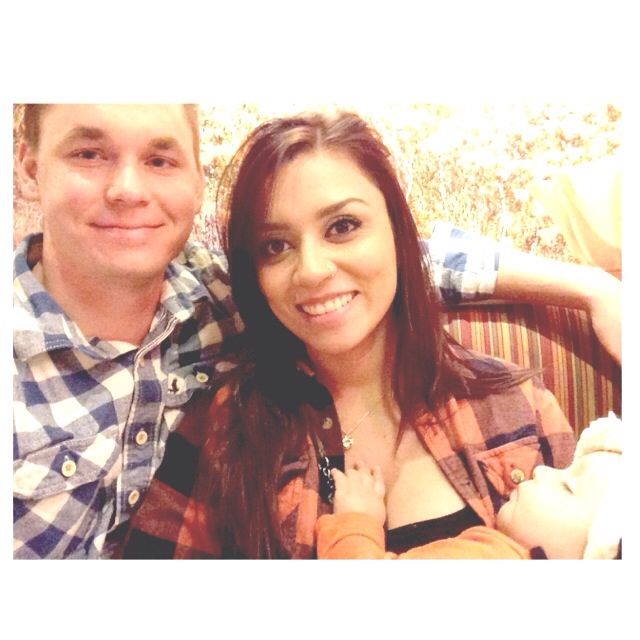 Hey Everyone! Happy Monday!
We really didn't do much this weekend but I'll share with you all the little that we did anyway. ;)
Thursday evening, our awesome friends Suzie and Jessie and their baby girl came down for a visit and we introduced them to my mom in law and their house and then went to Applebee's for dinner. I've been making time during the day usually everyday for the past couple weeks now to get ready, put my face on as I like to say and just look more like the old Susie. ;) Along with that, I've been taking a lot of "selfies" too.... eh I know, selfies... but why not? ha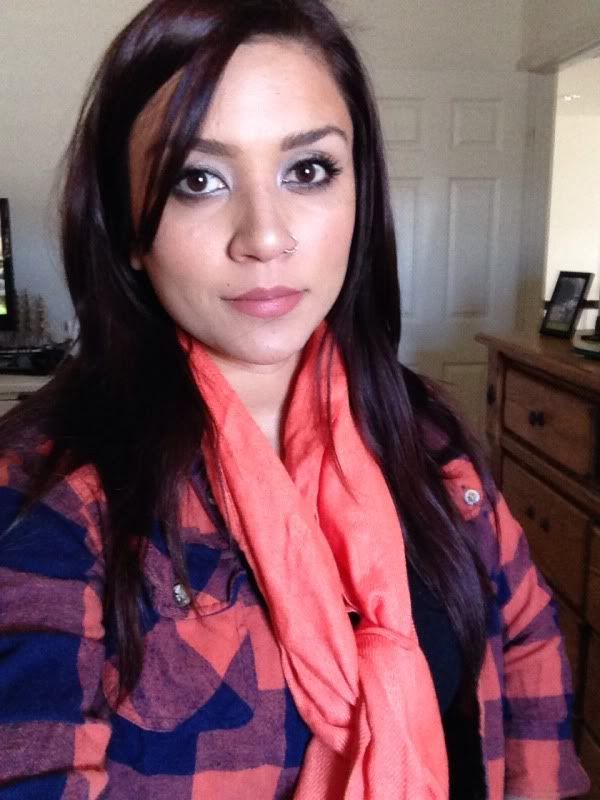 Selfie Numero uno.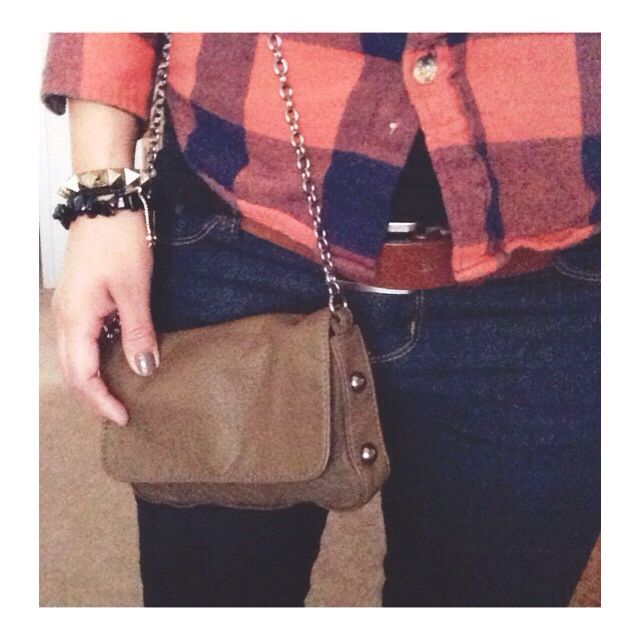 Lovin the little purse I got from Kristen!
Our Friends Suzie and Jessie
I love hanging out with this beautiful family. When I was pregnant (Suzie was my neighbor in the apartments we used to live in ) I'd always be upstairs hanging out with these two. They were so good to me, they helped me big time especially when David was at work for 24 hours, Suzie would keep me company, we'd go for long walks and she'd always invite me over for dinner and the 4 of us would watch movies. They're also Christians, it's nice to have that fellowship with such close friends. Suzie also has a blog make sure to check it out:
Our Life Full Of Love
We did the 2 for $20 meal and than got our bit size brownie. Umm YUM!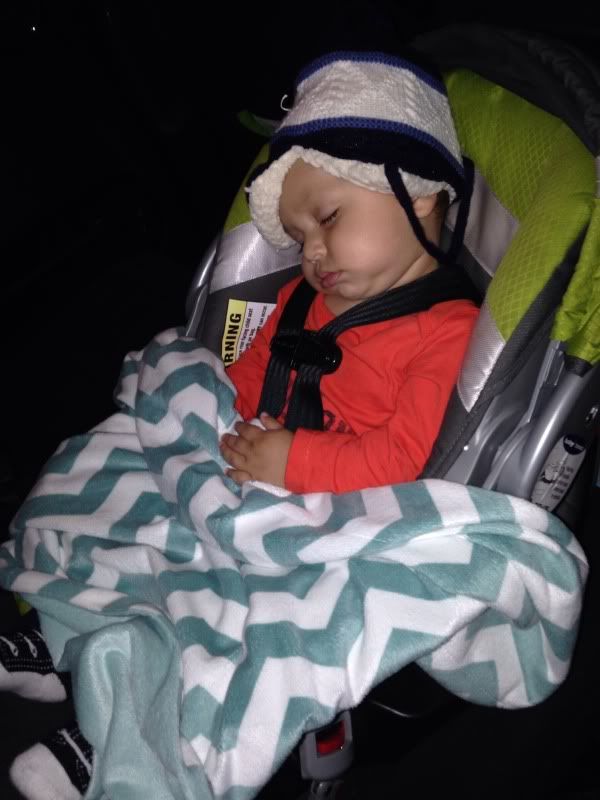 Noah fell asleep during dinner.
On Friday, we didn't do too much. Holly and I went out to Target and TJ Maxx just to look around. I didn't get too dressed up but I did use a new scarf my friend had given me and red lipstick. Yay for fall! I love this season, because of the smells and cold but mainly because I can use all the clothes in my closet! I have a lot of boots, scarves and long sleeved shirts!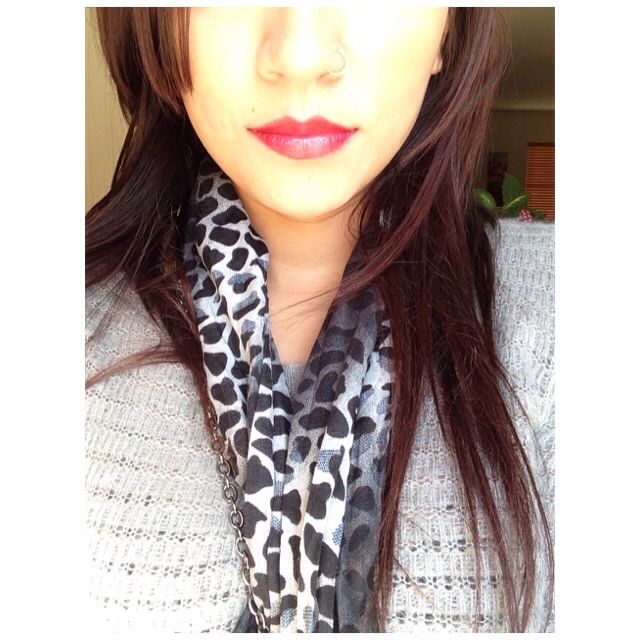 Selfie numero dos!

At TJ Maxx, we walked by the toy section and Noah went bananas! I couldn't believe he was so excited to see all the toys! And when I noticed what he was looking at, it was the simba toy from the lion king! He hasn't even seen the movie and he was obsessed with everything simba! Holly ended up getting him the little toy and he did not let go of it for like a day! ha it was the cutest thing ever!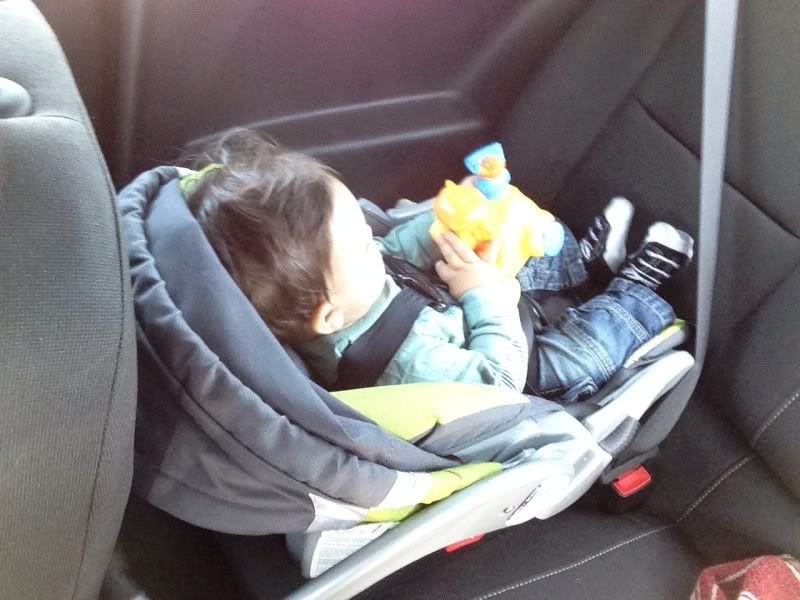 playing with his new toy.
On Saturday, David and I and Noah too of course, went out to Barne's n Noble just to hang out. We always used to do that when we were youngins lol it was fun! We got Starbucks and read a few books to Noah.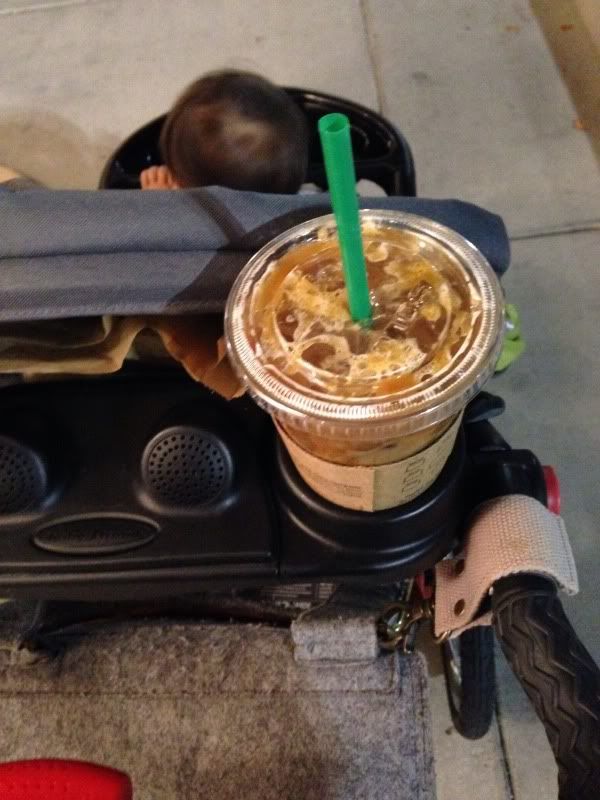 We walked around the shopping center than went into sports chalet.. for David.. but we had fun in there!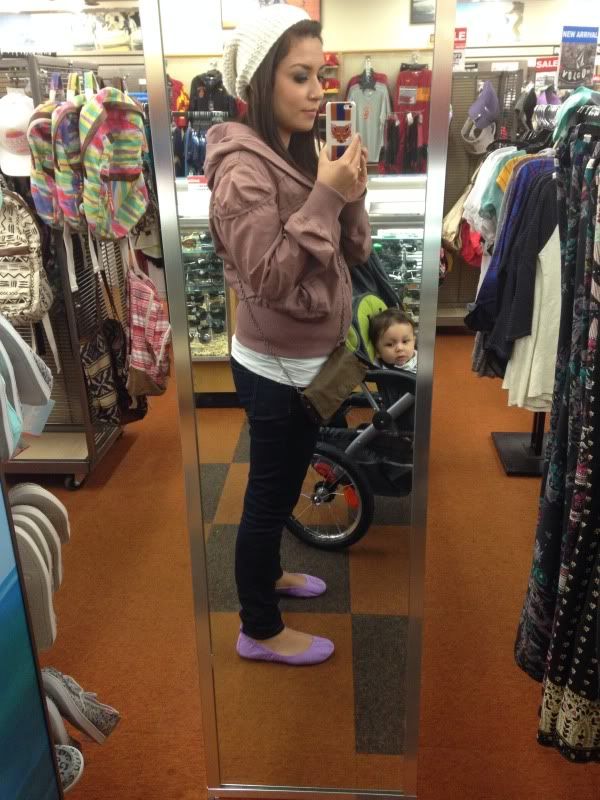 Selfie numero tres. I know, now its getting annoying. Sorry guys.
I hope I don't come off as conceited... I'm just posting what's on my phone. heehee... We were literally acting like kids at sports chalet. We were playing with their camping gear and I was hiding in the sleeping bags and even Noah had fun and tested out their rafts in the store.
To our surprise he Loved being in that raft! I told David that we should just get him a raft as a bed instead of a toddler bed! He'd totally love it! We had fun being out of the house. Honestly, It doesn't take much for us to have a fun day, just getting out of the house and walking around is usually what makes the best memories.
On Sunday, We had planned on attending church, got up got ready, pumped, fed Noah and then he was fussy. He's been fussy a lot lately because of teething, so we opted out. Usually when we go, one of us ends up having to walk out during service so we just decided not to go. But again here's my OOTD:
Selfie Numero quarto.


and my face, Thank God for make up!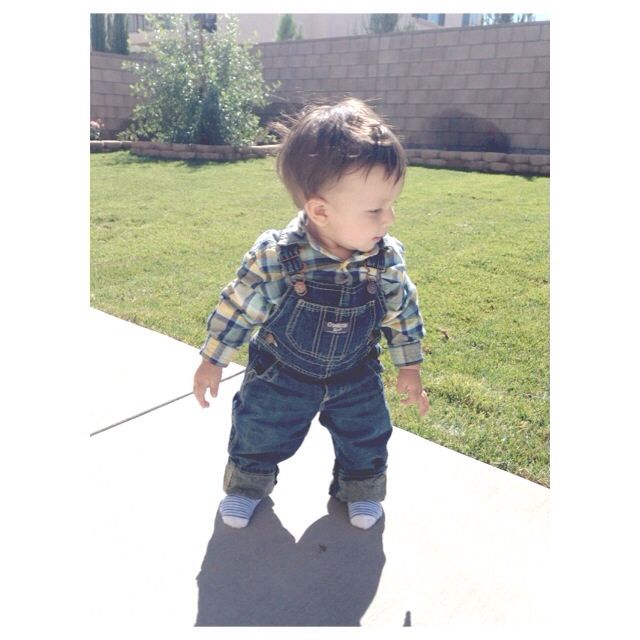 and Noah's Outfit of course!

So We ended up driving around, and drove to see where Edwards Airforce Base was, just to see. The Drive was pretty, I know all desert, not too much to see but it really was pretty. I saw my first ever Mirage! I was in awe. No lie, it looked like there was a lake right there but there wasn't! I had never seen that before!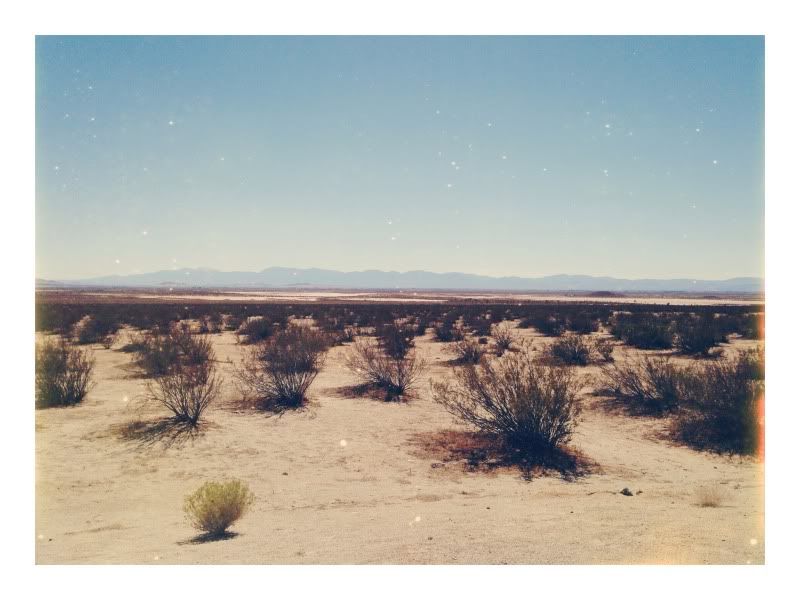 We drove up to the gate, didn't go in of course but even that was neat.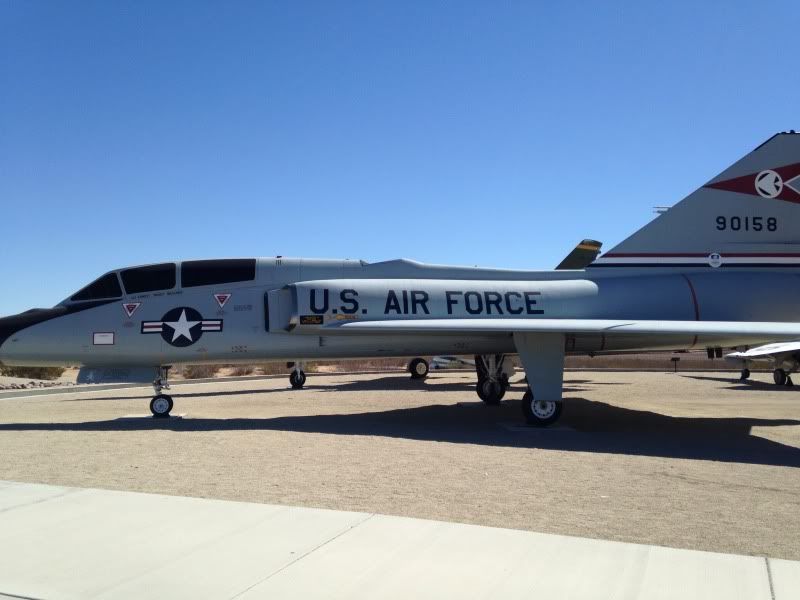 David was boring and didn't want to get out of the car to take pics, so I went out to look. I was impressed! I love looking at things like this! And it was all out side in the desert just sitting there.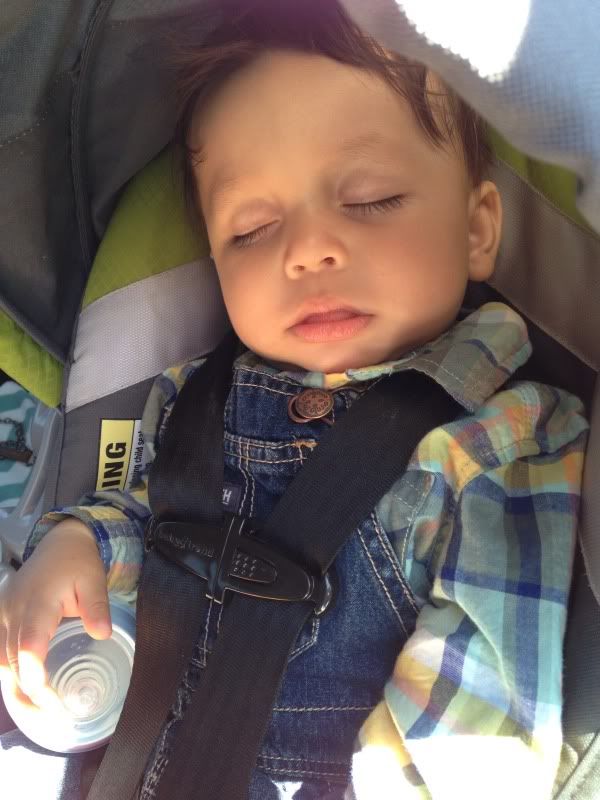 Noah was just as boring as his dad and stayed in the car.. lol
After the drive, we went to the mall and I went to redeem my Victoria Secret gift card. I got a lipgloss and sprayed myself with smelly stuff. =)
Today, we stayed in and I worked on a project. David's dad had an old jewelry holder drawer sitting in the garage and he said I was more than welcomed to have it. I fell in love with it the moment I saw it. I knew I wanted to paint it, fix it up and change the knobs on it. So today I finally started by painting it. I will be posting about then when I finish it.
I also did my hair in a fish tail braid, I never do braids, so I thought it needed documenting...
I did the braid and then curled all the strays (hairs left out of the braid) . I was surprised David noticed I did my hair when he commented on how nice I looked. Thanks babe! ;)
We ended up taking Noah to the park at about 6:30 pm, since he needed to get his swing on. He loves swinging on them swings that boy!
Oh whoops, did I say we took Noah to go on the swings? Ha Obviously we took me. ;)

Aw, there we go!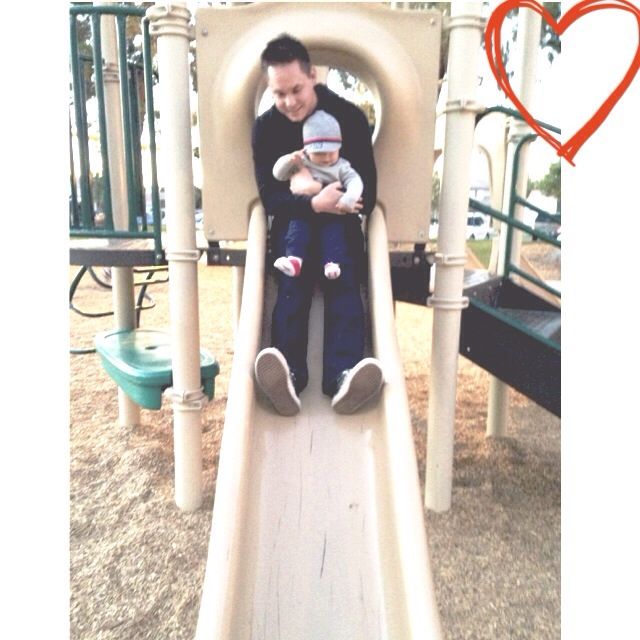 Daddy and Noah going down the slide! Weee!
And now I'm here, 10:20 pm, finishing up this post I started about 3 hours ago drinking coffee with my sweet man. And baby Noah is fed, bathed and sound asleep.