It's been well over 5 months since I last blogged. Life is happening, its going by quick and I want to remember everything for what it is. It is currently 12:30 am, I am staying at my dad's house with my three boys and my husband just left.
Let me go back.
We moved to Bakersfield, CA in February of 2017. We knew nothing about the city. Didn't have any friends there ( I had my cousin there and her kids), but besides that no familiar faces. All we knew was that we could afford to have a house, a yard and do laundry in the comfort of our home. So we went for it. David and I both really wanted to make our living situation more "livable" for our growing family. We were tired of over paying for an apartment we were not happy in, and barely able to afford the cost of living. So we moved 2 hours away and went with the mentality of we'd be living within our means and providing more space for our children.
The house was beautiful ( as I've shared). But days went by, months passed and I became sadder and sadder. I remember the drive back home after Having Benjamin was so hard. All I wanted was to be in a familiar place with my friends and my family surrounding us. I became depressed . I felt like a zombie every single day. I'd wake up, my body hurt, my head hurt and I wanted nothing more but to lie down on my bed in peace. Well, that didn't happen often because with a 4 year old, 2 year old and a new born it's not as easy as it seems. My husband would wake up at 3:30 am and wouldn't be home until 6ish sometimes later because he'd drive two hours each way to get there . All I wanted was to have him with me to make me feel secure in this unknown place in life.
It was hard. I cried A Lot. like a lot a lot.
I'd beg each weekend to take me back to our old town, and a lot of the time we did.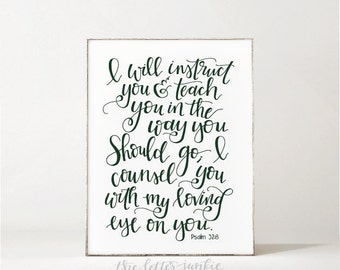 The living situation became difficult . Than summer came and it seemed unbearable. I had never lived in a place as hot as Bakersfield gets. 116 is not ideal when you're a mom of littles and nursing. We thought we would be saving money but the "extra money" was spent on gasoline for our car and air conditioning running 24/7. It was HOT.
So fast forward to now, we jumped the gun, gave our 30 day notice as soon as we found a place we applied to live at. A few days after giving our notice, we found out we didn't get the place. But we both agreed we wanted to move out of Bakersfield, so we kept the notice. We found the cutest little house on a family farm and we went to the showing. It was a rental and other people were there applying as well. We let them know we could be in within a week because that's when our lease would be up. Days later we found out they wanted us to live there we were so excited, but they also notified us that their brother was in the middle of being bankrupt and they'd offer that little house to him if he needed, so we were on stand by until now.... a month later.
We moved out of Bakersfield.
Put all our belongings into a storage unit.
And went our separate ways.
This is where I struggle to share things on social media, mainly because people can be so quick to assume what is not true and than talk about "it" amongst others.
I had to move in with my dad and David moved in with his mom.
We are separated by 156 miles which = 2hours and 33 minutes.
Not because that's what we wanted but because that's how it has to be for this bit.
His mom still has a school aged child in her home and it'd be to hectic with my family being there. And I get that but it's extremely hard mentally and physically doing this on my own without my husband.
It's not the best of circumstances here at my dad's either but I'm glad to be close to my dad and to also be growing closer to my spiritual Father. That's something I lacked when we were in Bakersfield.
So this is week 4 of living at my dad's and we just found out that the house we were waiting on is "most likely a no go" for our family. - words from the landlord.
So here I sit, wide awake blogging. It's almost 1am and I'm trying to figure out what our next move will be. It seems that God always gives us blessings in disguise because if it weren't for me living here with my dad and us waiting on a place we would not have been able to afford fixing our car which needed to be worked on. So we did that and now we are saving to move out and in to a place together with my husband and in the city we want to live in.
This journey has been hard but I've learned to trust in God 100% now more than ever. As sad as I am being without my husband or without a home, I've also enjoyed being around my dad and in this area exploring outside with my boys daily.